Potty Chair:What They Are & The Many Types You Can Get
Potty Chair, known by a host of other names including commode chair, toilet chair or portable commode, are an important bedroom addition for many patients. However, the bedroom is not the only place these helpful medical equipment products come in handy.

But before we delve into its many uses, let's start with the basic definition of the term, "bedside commode."

What is a Potty Chair?

A bedside commode is an adult potty chair and is made up of a frame equipped with a toilet seat and a removable bucket. As the name implies, bedside commodes are commonly placed at the bedside to be used as a portable toilet by patients who have difficulty getting to the bathroom on their own or with enough time.

Potty Chair Types & Uses

Potty Chairs come in many different styles, to suit various needs. When you're in the market for a commode chair, here are some common commode types you'll come across:

1. All-in-One Potty Chair

All-in-one Potty Chair also commonly called 3-in-1 commodes, can be used for several functions:

Bedside commode

Toilet safety frame

Raised toilet seat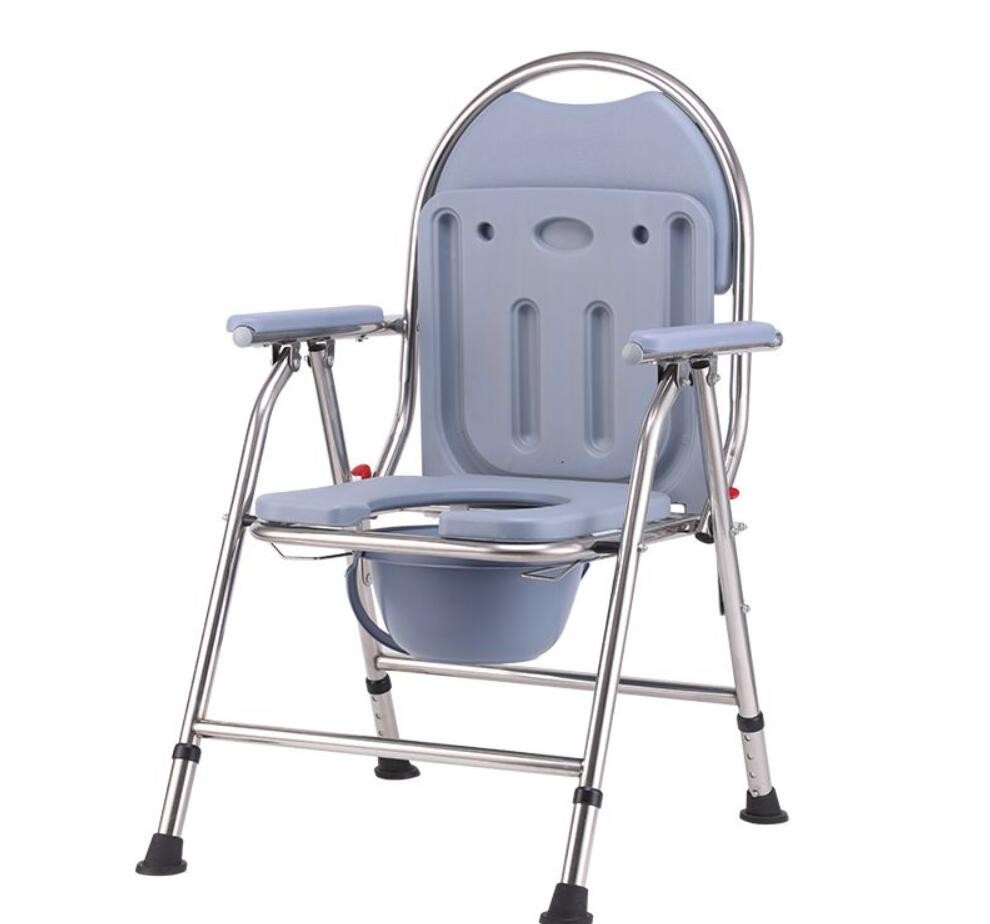 These Potty Chair are very useful because some individuals may have a hard time getting to the bathroom during the night, for example, but can use the regular toilet during the day, with the help of other bathroom safety products such as a toilet safety frame and a raised toilet seat. With an all-in-one commode, such patients can have the commode at their bedside during the night time to use as a portable toilet, and then easily transfer the commode to the bathroom for daytime use as a safety frame and toilet seat riser – saving them the cost, storage space and inconvenience of having all three products individually.

2. Drop ArmPotty Chair

For patients with limited mobility, a commode with drop arms is important to make transferring on and off the commode easier. Fortunately, many commodes come with this option, so if this feature is important to you, you have plenty of options to choose from.

3. Padded Potty Chair

While some prefer non-padded commodes since they wipe clean so easily, padded commodes are made with material that is relatively easy to clean as well, and has the added plus of extra comfort. You can find commodes with just a padded seat, or one with a padded seat and armrests.

4. Bariatric Potty Chair

Heavy duty commodes provide safe, stable support for heavier users between 300 to 1,000 lbs.

5. Folding Commodes

Many of the above commode types include a folding feature so that they can be easily folded to move from room to room or to take along on the go.

As a professional hospital beds and home care beds supplier, Youjian is a domestic high-tech enterprise. Our main products include wheelchair, nursing bed, traction chair, traction bed, potty chair, walking sticks and other limb assistive devices!
Categoria:

Notícia
9 Outubro, 2022
388 views