Dunsin Oyekan survives a ghastly accident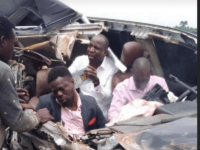 Popular Gospel artiste Dunsin Oyekan was involved in a ghastly motor accident yesterday morning.
The accident happened while he and his team were making their way to Ibadan from Lagos.
Though a crew member suffered slight injuries, everyone were alive all thanks to God.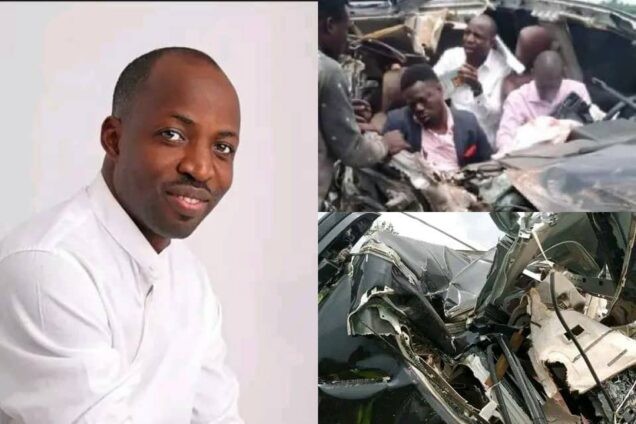 While giving his testimony in the church where he was scheduled to minister, the gospel artist stated he just took a nap en route only to wake up and discovered their jeep was under a trailer.
He believed the angel of God protected them.

Judging from the wreck they were brought out of, it could only be said " And the Angel of the Lord, preserved them".
Categoría:

Entretenimiento