GHANA MAKES GIANT STRIKES TO LEAD IN THE MEDICAL TOURISM NICHE MARKET IN THE SUB-REGION.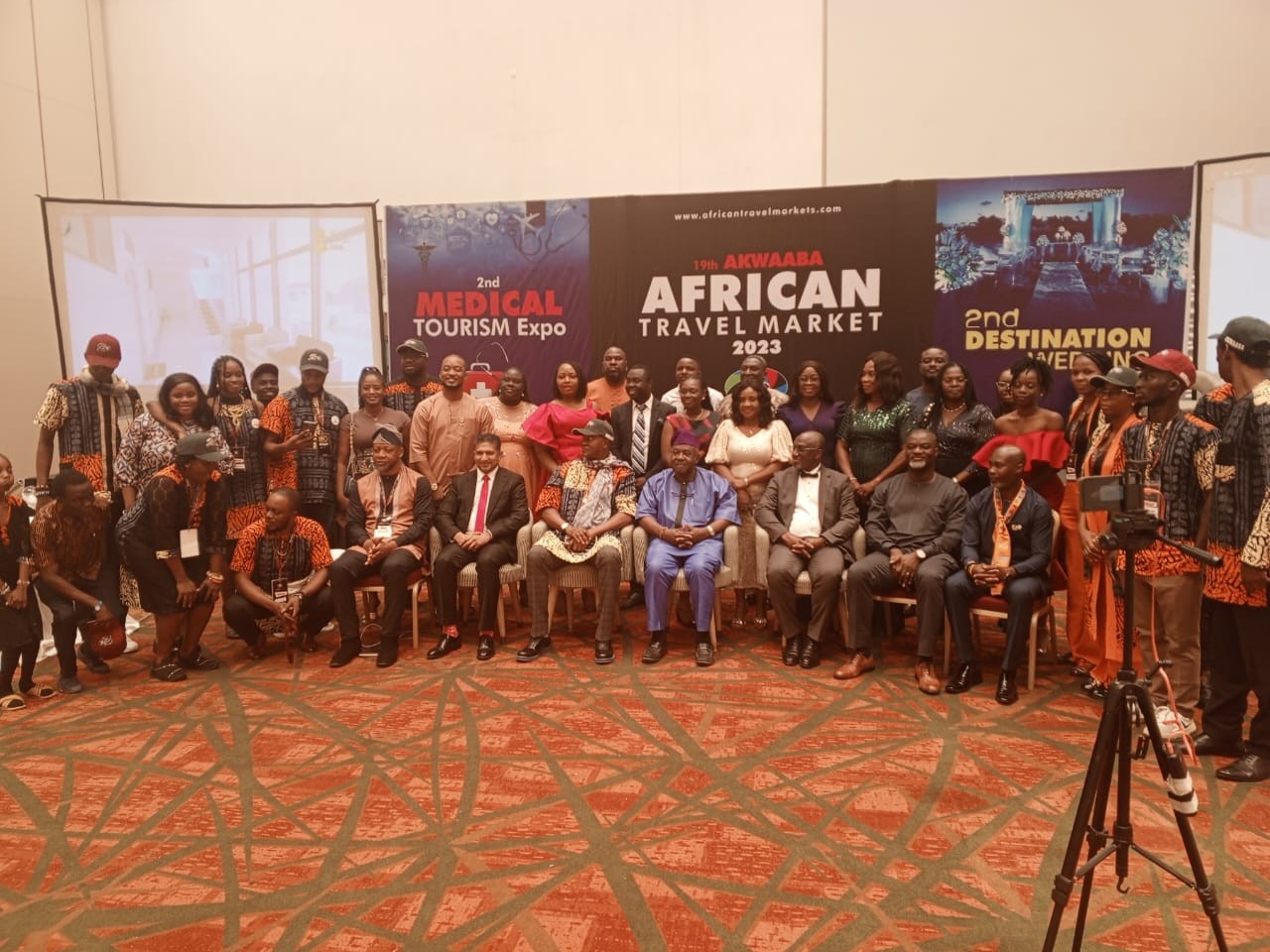 7 September, 2023
857 Besuche
Ghana is poised to lead the Medical Tourism niche market in the subregion. This was articulated when Africa Medical Tourism Council participated in the 19th Akwaaba African Travel Market from the 3rd to 5th September at the Eko Hotel in Lagos Nigeria.

The delegation from some of the top hospitals in Ghana participated in the biggest tourism event in West Africa: The Bank Hospital led by it's CEO Indren Poovan and Dr Charlotte Osafo - Medical Director, Grace Awotwe - Chief Finance Officer and Josephine Aggrey - Business Development Manager, University of Ghana Medical Centre represented by Madam Barbara Owusu Hemeng and May Adeye Chinda, International Maritime Hospital led by Yvonne Phillips, Strategy and Business Development Manager, Lucca Health represented by Diana Mosenge, Jubail Hospital represented by Dr Karen Amaniampong and Adansi Health Tourism, represented by Lois Patricia Cheatea -Laryea. The rest of the facilities were Bethel Dental Clinic led by Michael Owusu Antwi, the Operations Manager and Britannia Medical Centre led by its CEO and President of Africa Medical Tourism Council, Dr Koby Appiah- Sakyi . He was ably supported by his Vice President and President of Africa Tourism Research Network Mr Emmanuel Frimpong.

Speaking in a panel discussion Dr Appiah-Sakyi underscored the need for Nigerians and other nationals in the sub region to patronise the excellent medical health services Ghana had to offer. He assured the audience that the Africa Medical Tourism Council was established to support the Top hospitals in Ghana, mainly to help ease accessibility to healthcare in Ghana.

He also emphasised that Ghana has more than enough skilled personnel trained locally and internationally to offer world class medical health support , providing value for money.

The Council works to remove all barriers to medical tourists coming to Ghana, supporting travel plans, hotel accommodation, and navigating the healthcare system. It also acts as a advocacy group for tourists seeking healthcare in Ghana.

Present at the press conference were officers of the Ghana High Commission in Nigeria led by Head of Consular Service , Mr Michael Anane- Domfeh.

A Turkish delegation also present at the fair had meetings with Ghana Medical Tourism delegation, noting that Ghana is well positioned in the subregion to support outbound medical tourism to Turkey . They discussed partnership with the Africa Medical Tourism Council to work together in future.

Report by Emmanuel Frimpong; President, Africa Tourism Research Network ATRN and Vice President, Africa Medical Tourism Council.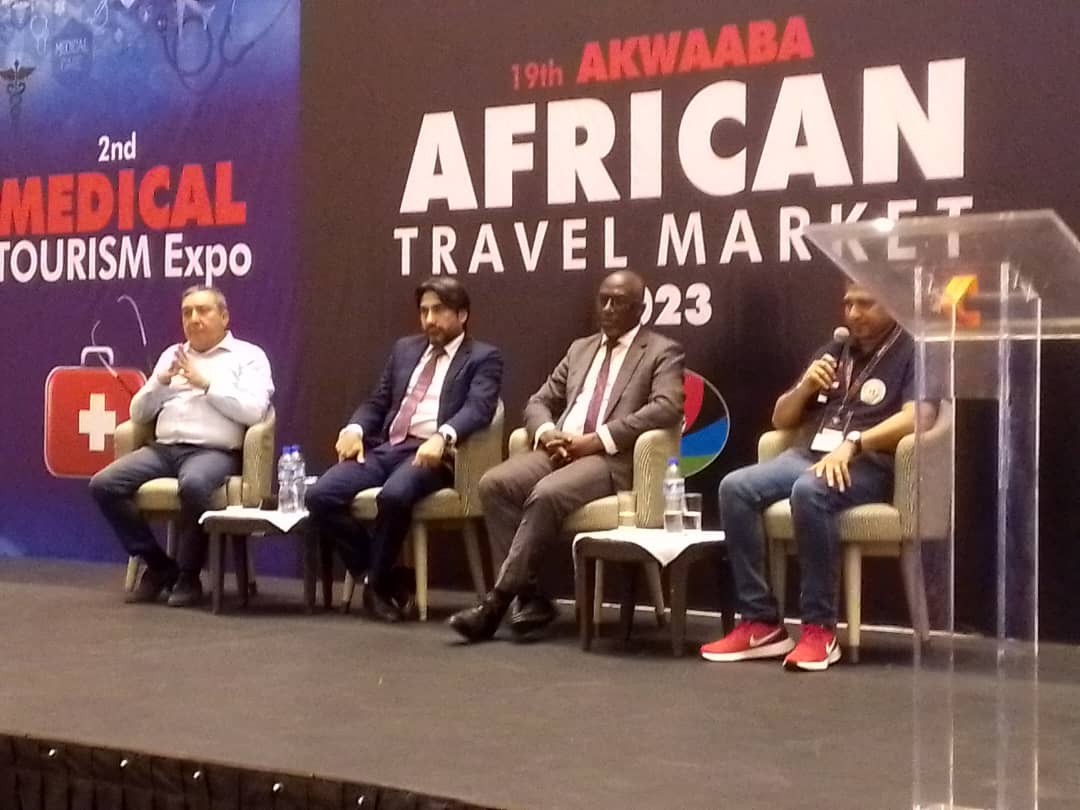 Kategorie:

Tourismus

Geschrieben von:

Clevenard