PROFILE OF TINAH MNUMZANA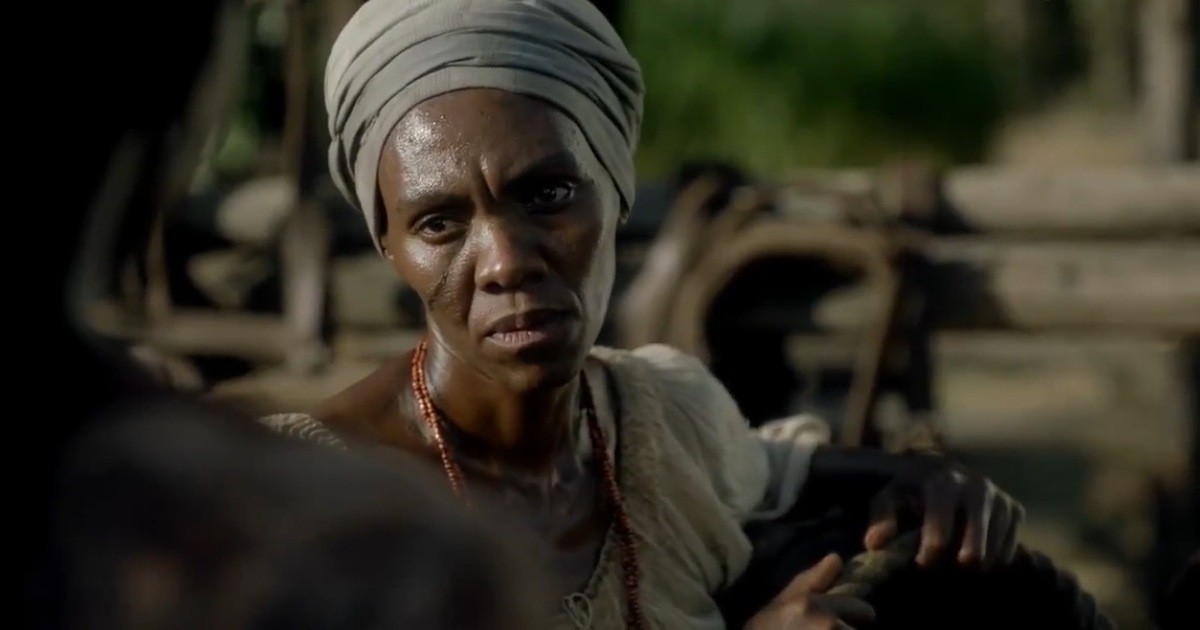 Actor, Poet, Acting Coach, Playwright, Theatre Director, Program Director Minister of the WORD of GOD Motivational Speaker.
BACKGROUND
Tinah's career in the performing arts world dates back to 1987 when she joined the then Performing Arts Council of Freestate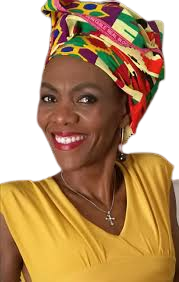 (PACOFS). She toured England with her then community based Drama and Dance group IQHAWE. On her return she went to study drama at Funda Centre where she was rated the best student and obtain her Diploma in Dramatic Arts. She studied further and obtained a Teacher's Dance and Drama- in-Education Diploma with Moving into Dance (MID). MID employed her after her Graduation.
THEATRE
In 1994 Tinah ventured out as a freelance artist (as a dancer & an actress). Since then she has worked with Market Theatre, Windybrow Centre for Arts, Spoornet State Theatre, The JHB Civic Theatre, JHB Youth Theatre, Utlwanang Theatre Productions, Arts Cape, Soweto Dance Theatre, Greater Kroonstad Arts and Culture, Freestate Ensemble, Quintet, Shoe String Jerry Mofokeng & Associates, Tshabi Girl Productions, Abangani Theatre Production, Palcofs, Mmabana Taung (NW), Mmabana Arts Centre ( FS), Fresco theatre, Thope Productions,
TELEVISION/ FILM/ RADIO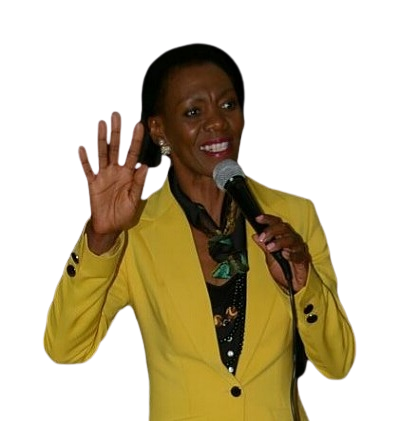 Her debut television drama is Ntshwarele. Thereafter followed Crossover IV, Bophelo ke semphekgo, Soul City, Samaritaan, Generations, Natural Rhythms, Cecil Williams, Suburban Bliss, Justice for All, Phamokate, Nna Sajene Kokobela, Muvhango, Zero Tolerance, Isidingo – The Need. Mthunzini.Com, Erfsondes, After Nine, 7de Laan, Scandal, Saints & Sinners, Ashes to Ashes. Gold Diggers 2, Easy Money, Identity.
She is currently in the Multi Award winning and an Ammy Nominee Telenovela THE RIVER.
INTERNATIONAL TV SERIES & FILMS
ER (American TV Series), Jozi-H ( Collaboration of Canada & SA)
#1 Ladies Detective ( International Series),
Black Sails ( international series)
FILMS
Machinegun Preacher, Beat the Drum, Award Winning "Yesterday" , Coup,
State of Violence, Award winning-"Life Above All" , Hoe duur was zuiker ( Holland Film)
RADIO-
SA FM – The rain, The King is born, LESEDI FM- Monyaka ( Daily Drama)
ACHIEVEMENT IS / SKILLS
In 2014 to 2020 > Board Member at Performing Arts Centre Of Freestate ( PACOFS) appointed by the Minister of Sports Arts & Culture, Honorable Nathi Mthethwa.
AWARDS
This Bloemfontein born multi-talented, multi-lingual artist holds to her credits the

FNB VITA AWARDS Nominee (Best supporting Actress) in Bessie Head's Maru,
FNB VITA AWARD (The Best Female Performer) @Dance Kopano
FNB VITA AWARD ( Best Actress) "The Diary"
Piers Nicholson/Cobus Rossouw Awards Nominee
White Ribbon Award (Women Demand Dignity)
Woman Of Courage Award ( Union Of Jewish Women)
Shoprite/Checkers Woman Of TheYear Nominee 2007
Tinah was a Dance and Drama lecturer at (Federation Union of Black Artist) FUBA school of Dramatic and Visual Arts. She has conducted Acting and Drama-in-Education workshops in Gauteng and Freestate schools, youth clubs, churches and community Health Clinics.
A WRITER/TRANSLATOR/ PUBLIC SPEAKER
o Tinah released her single ( CD) LENGOLO in 2016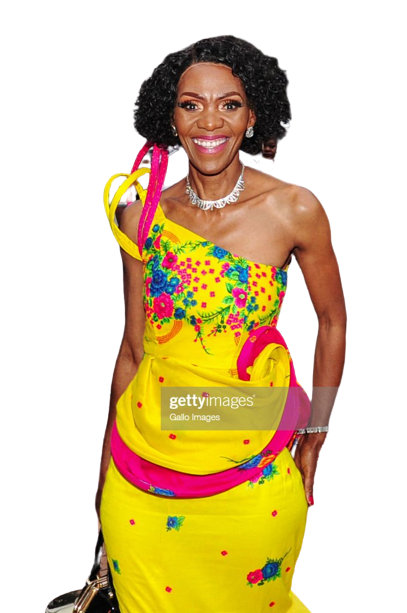 o In 2017 Tinah released her debut album SHAMMAH
o Tinah is also a Poet, Playwright
o THAKGOHA (2004) is her first Book. Sesotho (Anthology )
o Doors (PLAY-1999) Performed in Bloemfontein
o The Cycle (PLAY-2005) Performed at Mmabana Taung,
o The Cycle @ the Department of Community Safety-GP 2005/6
o COSATU -2005/6
o 2004 Guest Speaker-@St. Peters Methodist Church Galler Dinner (BLOEMFONTEIN-FS)
o 2004 Guest Speaker-@ Pink Tea Function (SWAZILAND)
o 2004 MC- @Mother's Day Function –SWAZILAND (per invitation by Her Royal Highness Adv. Queen LaMbikiza)
o 2005 Guest Speaker-@Mother's Day Function –SWAZILAND (per invitation by Her Royal Highness Adv. Queen LaMbikiza)
o Guest Speaker for World Vision @ World Aids Day function-(Constitutional Hill-GP)
o 2006 Guest Speaker-@SAPS Child Protection Week (LENASIA-GP)
o 2006 Guest Speaker-@St. Bernard High School Cultural Day (BLOEMFONTEIN-FS)
o 2006 Guest Speaker-@Apostolic Faith Mission(SEBOKENG ZONE 12-GP
o 2007 Performance and Motivational talk for World Vision Facilitators on Women and Child abuse
o 2008 Guest Speaker @ Botswana Women in Defence Force
o 2010 Guest Speaker @ Christian Family Fellowship Church Mother's Day conference( Ladybrand-Freestate)
o August 2010 Guest Speaker @ High Praise Centre @ Women's Conference (Vosloorus-GP)
o August 2010 Guest Speaker @ Divine Women Of Praise Conference (Phalaborwa- Limpopo
o August 2010 Guest Speaker @ Flames of Fire conference Zacharia Park- Gauteng
o August 2011 Guest Speaker @ Global Worship Centre
o August 2011 Guest Speaker @ CUT women's day celebration.
o August 2012 MC @ Women's day celebration- Free State Dept. of agriculture
o August 2012 Guest Speaker @ women's Day Celebration- Mantsopa Municipality Free State.
o August 2012 Guest Speaker @ Women's Day Celebration- Protea Hotel Bloemfontein.
o November 2012 Emotional Healing workshop -"Dealing with Holes In Your Soul" Host & Facilitator
o May 2015 Guest Speaker@Mother's Day-Full Gospel- Schwiezer Reneke NW
o March 2017 Guest Speaker @ Women of Authority- Welkom FS
o March 2017 Guest Speaker @ Fulfillment House International -Klerksdorp NW
o June 2017 Guest Speaker & Panel Member@ Young Women's Dialogue- JHB GP
Category:

Personal