The Edo State Ministry of Information and Communication in talk with Clevenard.com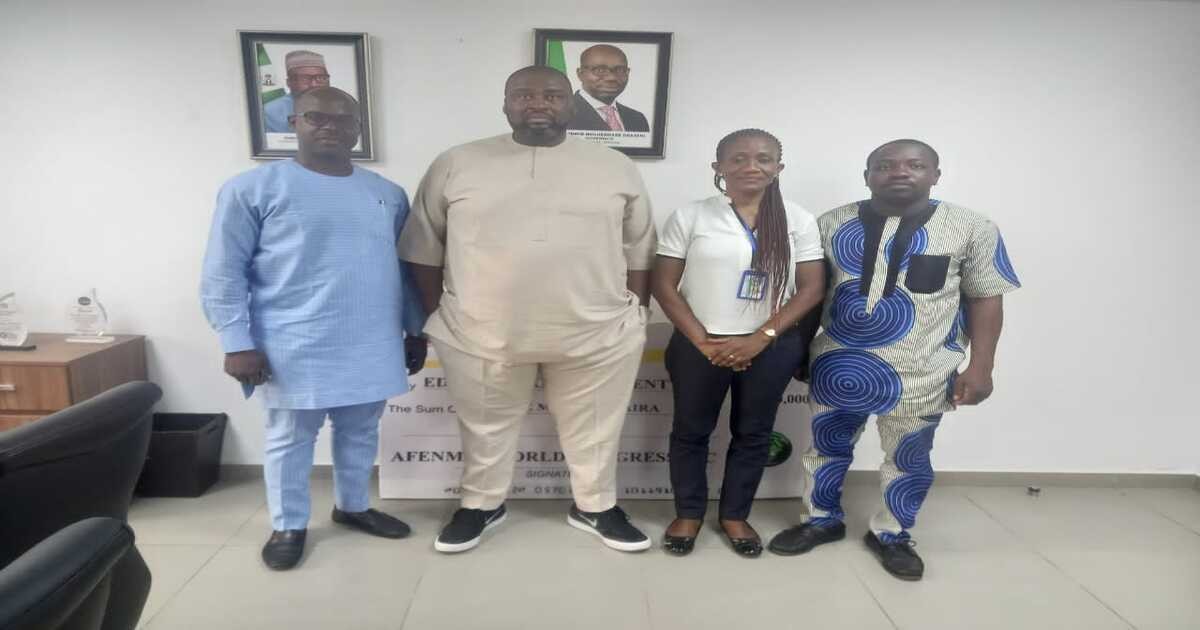 The Edo State Ministry of Information and Communication recently hosted some representatives of Clevenard to discuss viable opportunities in utilizing the foremost social and networking platform with the aim of creating awareness for the Edo community globally.

In his statement, the commissioner for Information and Orientation, Hon. Chris Osa Nehikhare, noted that the stride was a welcome development as the state has always welcomed initiatives aimed at promoting and spreading the gospel of a working Edo State.

Hon. Nehikhare noted their readiness to commence work soon with the foremost diaspora media, Clevenard.

Clevenard is an unparalleled networking media platform meticulously crafted to cater specifically to discerning information. We recognize the significance of establishing an online space that empowers the public to showcase their work while fostering connections with a diverse and engaged audience paving the way for a harmonious blend of purpose as we promote, create awareness, educate the public, and help spread information on societal issues with the aim of influencing people's attitudes, behavior, and beliefs through online publications.
Category:

Tourism