Thope- (The Poet Of Note)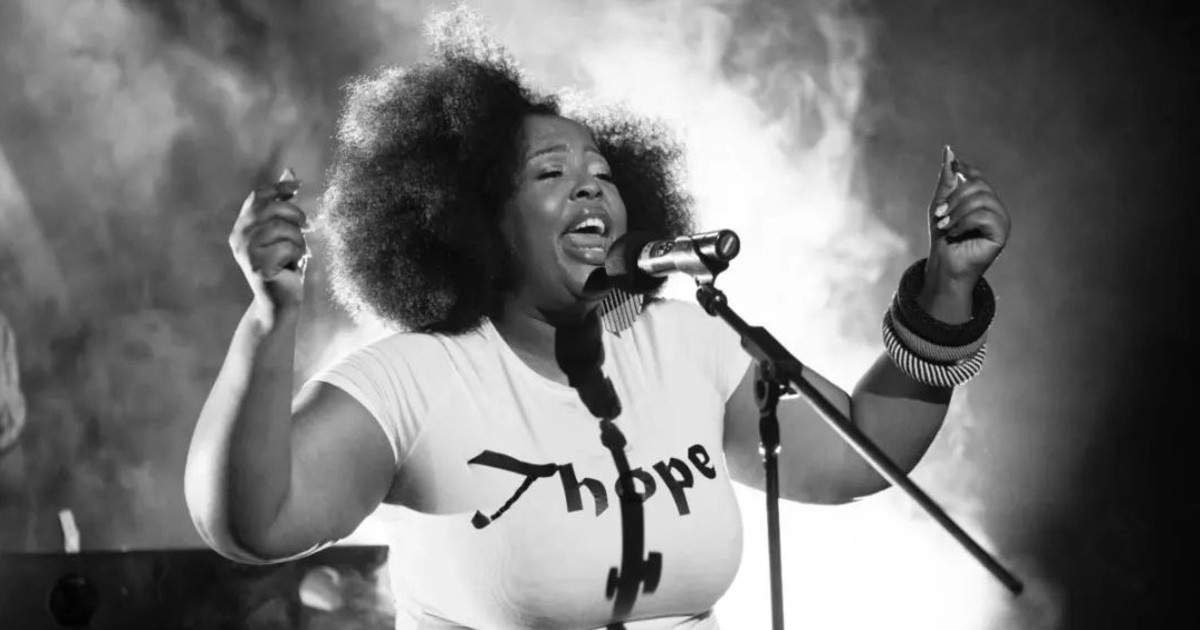 Lebo Leisa, artistically known and recognized as Thope particularly in the poetic and African literature spaces- is a wordsmith, endowed with the gift of ancient storytelling, rooted deep in African indigenous content. Her contribution and commitment towards the promotion and the development of indigenous languages as a writer and a poet, have seen her being awarded a Sesotho Literary Award by the Free State Department of Sport, Arts, Culture and Recreation in 2019 and being one of the writers of Lesedi fm loved Soapie called Monyaka .
She has performed on various artistic and poetry stages and has shared her literary work with learners in various schools around the Free State. Her work is featured in a poetry book called FREE STATE OF MIND where she collaborated with other female poets. Currently she is writing her poetry book which will be published in 2023 under her production house –Thope Produxions.
In addition to her works, Lebo An award winning Theatre Director/Playwright of the a musical production "PALEHO" that has toured across South Africa, Lesotho & Botswana. A dedicated multi-talented, self starter whose love and dedication to the Arts has seen her initiatives stay operational even under adverse situation.
An accomplished administrator in her own right and Serving as the Secretary General in a women's organization called "Free State Wombman In Theatre". She is an art activist and has passion in advocacy in the empowerment of women in the arts. She is also a professional actor who performed on numerous classical stage plays such as : And the girls in their Sunday dresses by Proffessor.
Zakes Mda & Sophiatown, just to mention but a few. Lebo Is a Founder/Producer/Curator /Production Manager of Various artistic programs & Women's Initiatives such as Tlouhadi Women's Festival, MACUFE- Ha e kupe Poetry Festival, Camagu Quolloquium (Celebrating Winnie Mandela), Camagu-Theatre and Dance festival just to mention but a few. She is Poet, a Theatre Director, a published author, a Producer, an esteemed mentor, a feminist, a performing artist, and recently ventured into film and working with the National Film and Video Foundation for her film development called PALEHO. She is a young female who inspires many young souls in the country and has travelled to share her experience in the country and internationally. (Belgium, Paris & London).
NAMES: LEBO LESA
• ARTISTIC NAME/ STAGE NAME: THOPE
• BORN: 1989-15-02
• PROVINCE: FREE STATE
• CITY: BLOEMFONTEIN
• TYPE: PROFESSIONAL
• ARTISTIC ATTRIBUTES: POET/ PUBLISHED AUTHOR/ DIRECTOR/PRODUCER/ ART PROMOTER/ ADMINISTRATOR/ MENTOR AND ART ACTIVIST
• PERSONAL ATRIBUTES: HARD WORKER, RELIABLE, GOOD COMMUNICATION SKILLS, LOYAL, EFFICIENT, QUICK IN PROBLEM SOLVIN
Category:

Biography