Angel Pooe's Biografia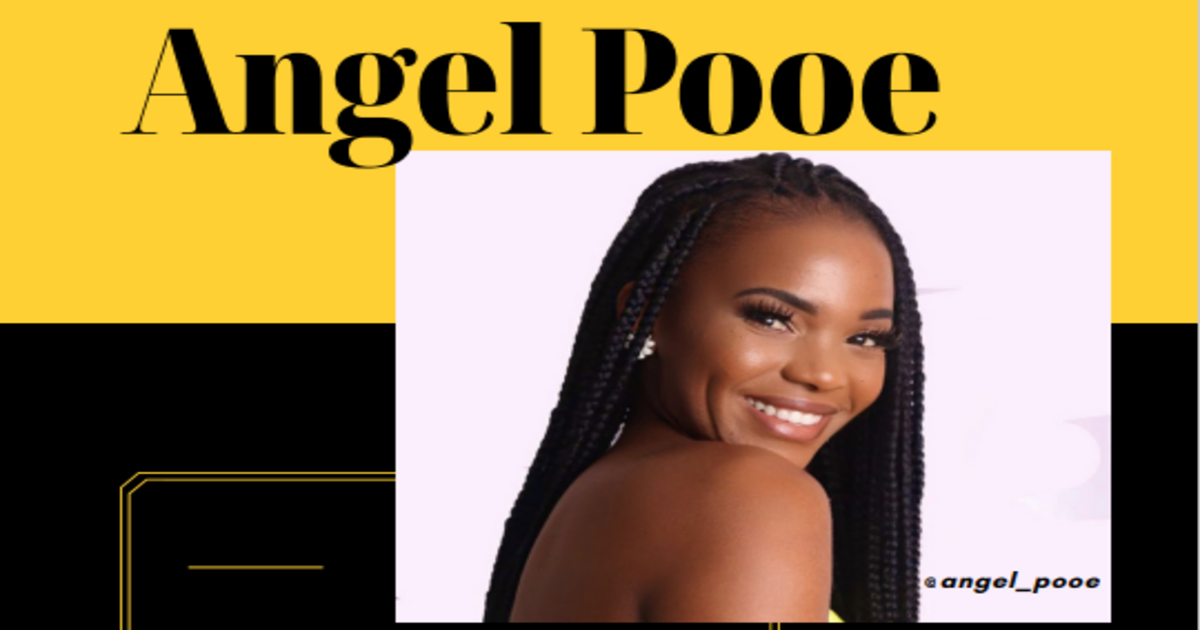 A south African Television and Theatre actress, Facilitator, Events MC is some of the things that this vasitile and talent woman is skilled with.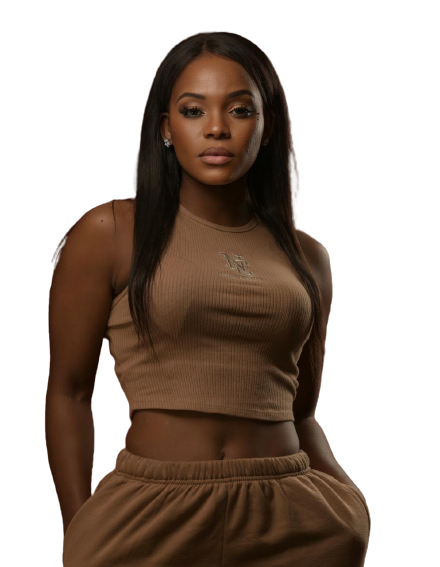 Artist BIO
A very energetic and Bubbly personality, this young actress that is devoted to her work and everything she puts her mind to. Angel Ditshebo Dorothy Pooe is a theatre and TV actress. Her love for theatre started when she played a Lead Role for a play "Intuition directed by Douglas Tsimane " the show performed at the Grahamstown Arts Festival and local Theatres.
Her most recent television debut was playing the role Rich Aunt on South Africa ' s number 1 telenovela Rockville Season 5 She then landed a role on VULA VALA directed by Mandla N as a news/sports reporter working alongside the legends in the industry. She played the same News Reporter Role on Ayepyep.
Muse Media then casted her for a main actor' s support role which will play on Netflix. Angel has also taken time to grow her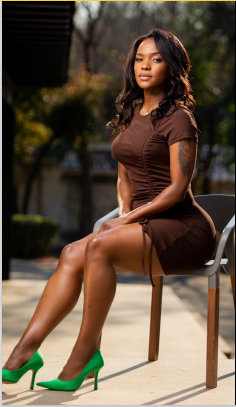 craft and has been Facilitating acting Workshops in and around North West, Johannesburg and Free State, and was recently invited to be on a panel of film makers in Ghana, west Africa organised by the National Film Authority Only the sky is the limit for this versatile performer.
Outside the entertainment she is the Founder and Owner of a Cleaning and Detergents supply company a business where she helps young people to start businesses like her own. Angel has a Foundation called Angel Pooe Foundation, her foundation cares for 60 kids from rural areas and has adopted a Soccer Team.

Basic Information:
Date of Birth: 15 April 1988
Height: 1,67m
Hair: Brown
Driver's License: Yes
Languages (Fluent): English, Tswana, Sesotho
Sports: Netball, Soccer, 100M Sprinter
Other skills: Modelling, MC, Motivational Speaker,
Voice Over, Radio, Fitness motivator and trainer.
TELEVISION:
Have been casted mostly in drama
2019 Lerato in THE RIVER (Mzansi Magic)
2019 Masseuse in MUVHANGO (SABC2)
2020 Side Chick in THE QUEEN (Mzansi Magic)
2020 Sports Reader in VULA VALA (Mzansi Magic)
2020 Madibuseng in MUSE MEDIA 2021 Sexy Lady in ROCKVILLE (Mzansi Magic)
2021 Nurse in ISIPHINDISELO
2022 Ayeye S2 - Mzansi Magic

International Appearance:
Joy Prime
MX24 Gh
Ghana Film Industry Showcase
Youth In Africa Launch
Woman of the Month (Nigeria)
Nominated Actress of the Year (Ghana)

Other:
Founder and CEO Bongoe Sport Academy (Soccer Team)
Angel Pooe Foundation
Radio Co-Host
Motivational Speaker
Production Assistant

THEATER:
Intuition (Lead)
The Journey Musical (Narrator)
Voice work
2020 Anglo Platinum Mine 2019 Joshua Door
2010 Royal Bafokeng
2020 Theatre Workshops (Free State )
2021 Theatre Workshops (Rusternburg, Lehurutshe, Johannesburg)

Category:

Entertainment