THE MERCY OF GOD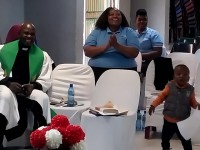 MERCY OF GOD

Ephesians 2:4

"But God, being rich in mercy, for his great love with which he loved us,"
Amplified Bible

We are loved by the Father. We come to church because of his love. His great mercy is there for us. By his Mercy, grace and love we're called his Children.

We are protected by the blood of the lamb. Saved from the wicked world, we are saved by the Grace of our Lord Jesus Christ.
To those saved there were given eternal security Rom. 5:2. This grace we have make us stand. Rom 6:14

We share this we have, we are in mercy, we have grace, we have peace, Jude 24.

Mercy follows you wherever you go, mercy of God catches you up when you fall Psalms 145:13, 144
All days of our life mercy of God is always with us.

Don't be afraid of your past.
Your past is gone you are new in Christ.
Our past will never affect in our present walk.
Mercy is forever Psalms 136
Mercy goes deeper than anything and higher above.

God's mercy endures forever.
It kills depression, lying, loneliness, anger and all negativity.
Mercy heals the sick.
Mercy of God is there to shape us for his will.

Marriages, Churches and Nations stand today because of God's mercy

Stay Safe in Grace Life!


Category:

Religion