A REJOINDER TO MANY OF OUR KINSMEN WHO ARE AFRAID AND SKEPTICAL OF AN IGBO PRESIDENT IN 2023: A RESPONSE TO THE THOUGHT OF OUR KINSMAN, MR. OLUWAKAYODE ẸSAN. BY DAVID ADENEKAN.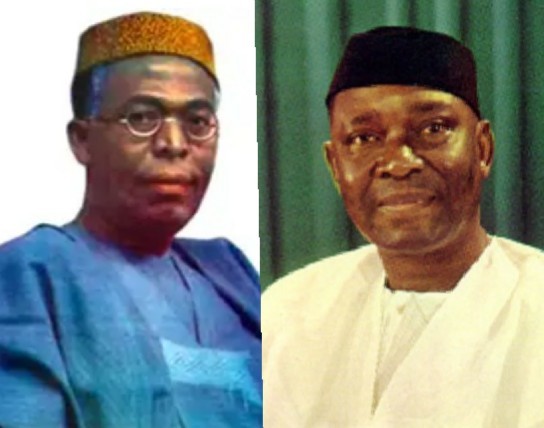 #Iroyinominira
15th November, 2022


Good morning beloved. How are you?

I believe what Chief Remi Oyeyemi (the erudite writer) is guarding against, is not to turn this brilliant platform (APRON) to the league of many other WhatsApp platforms that are uncharitable and full of falsehoods. He will never oppose dissent opinion and quality debate.

Yes, I can say categorically that he is a Democrat.

He is a valuable member of the fourth estate of government and must be seen to protect the integrity of the profession by not allowing people to misinform the people or, change the narrative to suit a purpose.

Yes, he must always maintain decorum.

It is called professional ethics.

Yes, I have read many of your brilliant posts but, be mindful and careful of posting materials from other sources.

We sometime fall into that trap but let us withdraw the statement immediately with a simple apology. "I A M SORRY" doesn't hurt but reconciles and builds relationships.

Moreover, the reason why the story of Igbo's domination is gaining traction in Yorùbá land is simply because of the historical antecedents.

It was Aguiyi Ironsi, an Igbo military leader that abolished the 1963 Republican Constitution that was based on true federalism and replaced it with the Unitary System of Government. A highly centralized system of government that gave Aguiyi Ironsi, an unbalanced power to entrench nepotism, favoritism, tribalism and lopsided pattern of appointment into our body politics.

About 70% of permanent secretaries in all the federal ministries and parastatals were from of Igbo extraction then.

An Igbo man, Henry Njoku was superimposed as Vice Chancellor of the University of Lagos. Similar effort was attempted in the most prestigious citadel of learning, University of Ibadan (Nigeria's Premier University) but it was highly resisted by the league of Yorùbá lecturers and political leaders.

Also, during the Biafra war, Ojukwu over stepped his boundaries by bringing war to Ọ̀rẹ̀ in then western region. In addition, Casino Cinema in Lagos was bombed by Biafra in an airstrike that claimed many Yorùbá lives.

These are the historical facts, available in the archives.

Yes, Yorubas are very sceptical and afraid of giving power to the Igbos.

However, in the history of mankind, there are different people with different history. I think this generation of 21st century Igbos may not have the same diabolical mindset of some of the old generation.

This is not to stereotype that all the Igbos of old generations have a diabolical mindset. Also, in every generation, we do have persons of diabolical mindsets in all of the tribes, including the Yorùbá people. These are human beings. "T'ibi t'ire ni a dá ilé ayé" (the world is full of bad and good people).

Was Baba Awolowo not betrayed by his own people and spent years in jail?

I believe there are more benefits in forming a coalition with the Igbos to defeat the northern oligarchs than remaining in a contraption called Nigeria. We cannot afford to continue to live in the fear of the past.

Yes, the new generation of Yorubas can carefully make a new pact with the Igbos to evolve a new trajectory for a better society.

Our detractors, including the propagandists of Uncle Bola, Èmilókàn are only using the historical facts of the past to create unnecessary fears to reduce the electoral value of Peter Obi in all the lands of the Yorubas because, with the moslem/moslem ticket and a lack of confidence in the ruling party (APC), the popularity of Peter Obi is surging in Yorùbá land.

Yes, many Yorùbá people are desperate for a shift in generational power.

Hmmm, which African leader wants to lose their political power, regardless of an abysmal failure?

Hmmm, a case of study is Paul Biya of Cameroon. Despite his failed health condition at the age of 89 years old, he still wants to stay put in power at the detriment of the poor masses.

Time will tell!

Please let us stop further debate on this issue that is borne out of primordial sentiments, tribalism and nepotism; and focus on how best to use our intellectual capacities to sensitise and educate our people and allow the electorates to decide. This is bearing in mind all unforeseen circumstances ahead of the so called 2023 general election.
Hmmm, it is called democracy.

Thank you, Chief Remi Oyeyemi for your audacity to protect the integrity of the fourth estate of government. We love you..

Also, my brother from Ìlú Ọba (England), Oluwakoyode Ẹsan, you are a great writer but let us maintain the decorum and focus on fact-based issue. We love you..

Ire o.

Love you all!
David Adenekan Is The Editor Of Shekinah International Magazine And Secretary Of Afẹ́nifẹ́re, United States. He Writes From Chicago, Illinois.
Category:

Arts & Culture