Exchange of redesigned Nigeria currency to commence Dec.15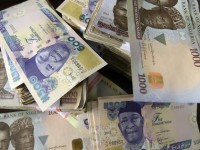 The Central Bank of Nigeria governor, Godwin Emefiele just announced that the following notes have been redesigned. They are N200, N500 and N1000 notes.
Cash exchange will start on the 15th of December and will end one month after.

Though cash exchange will be at no cost, Nigerians are still wondering how this will benefit or impact positively on the economy.
many wonders if this should be our priority at this critical stage.
share your thoughts on this....
Category:

Economy