Lets market your products and services on your behalf.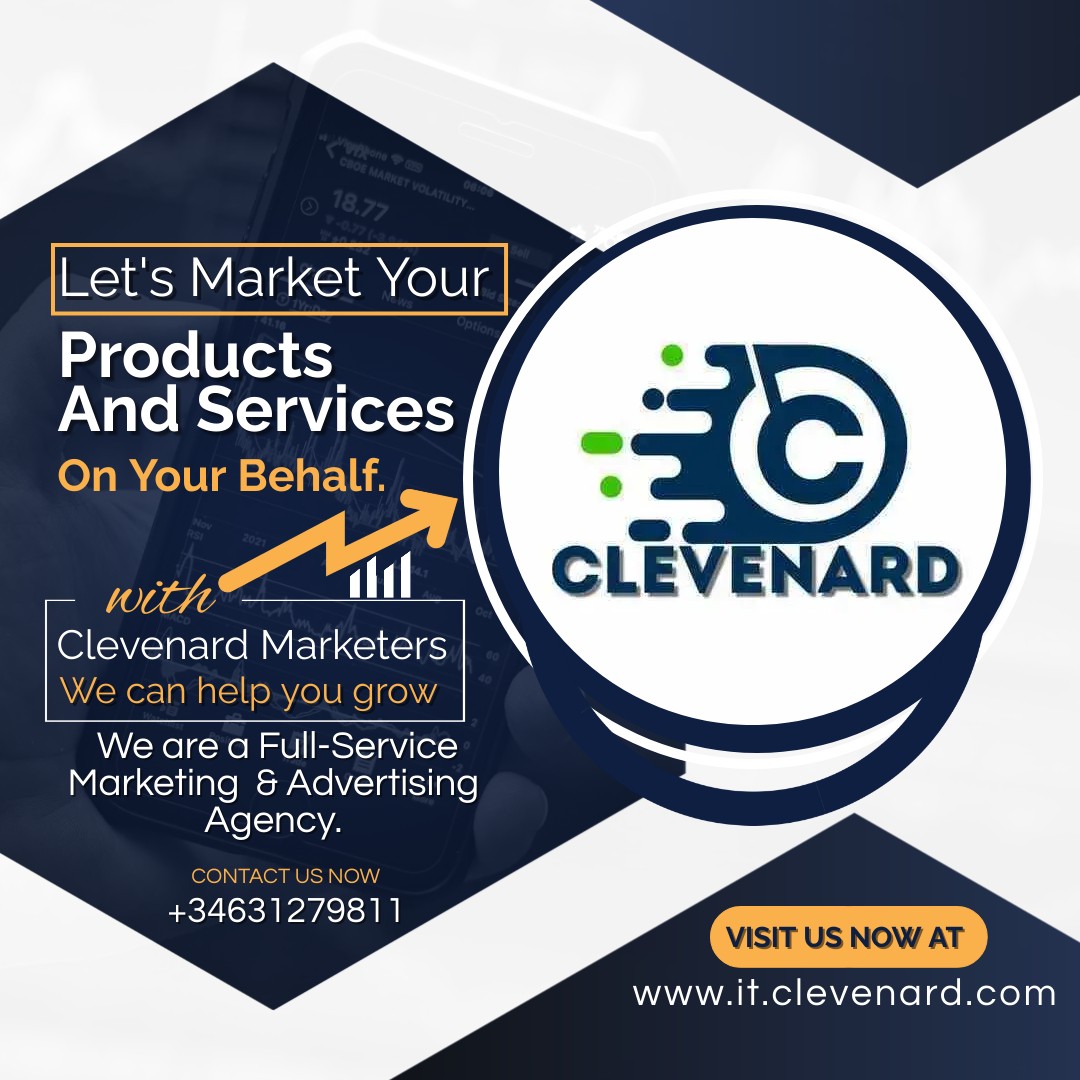 Clevenard Marketers is a group of strategies focused on attracting and converting potential customers online and on the Street.
If you let us promote your products or services, we will help you raise the product awareness, recognition, credibility, and sales. We will also help differentiate your product from similar products on the market.

Additionally Clevenard Marketers, Will help you collect feedback from customers that you can analyze to create better marketing strategies in the future. With this information, you can learn about market trends, consumption patterns, and more.

One of the biggest benefits of promoting your products and services with Clevenard Marketers is that you can use our online platforms to make them more visible on the internet. This will ultimately help get your goods in front of your target audience.
Here are the types of promotions strategies we use:

Personal selling
Digital promotions
Public relations
Sponsorships
Sales promotion
Direct marketing
General advertising
TV Advert/ Radio and many more.
Table Of Contents
1. Drip Feed Information Before Launch Day
2. Send Notifications
3. Tell a True Story
4. Make a Promise (and Deliver)
5. Launch a Giveaway
6. Share With Instagram Stories
7. Write a Gift Guide
8. Market to Your Email List
9. Set Up an Affiliate Program
10. Make an Unboxing Video
11. Reach Out to Bloggers
12. Work with Influencers
13. Create Shoppable Instagram Posts
14. Let Customers Pre-Order
15. Release Your Product in Batches
16. Promote Your Product on Pinterest
17. Add a Social Media Feed to Your Site
18. Use Product Recommendations
19. Leverage Social Proof
20. Write Guest Articles
21. Create an Infographic
22. Write a Press Release
Let's get you started!
visit our website: www.it.clevenard.com
Category:

Business