Diaries of An African HomeComer: Leaving Europe after 20 years or Audacious parenting Part Six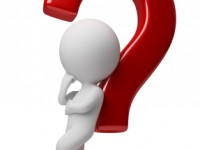 AUDACIOUS PARENTING – Part 06 of 06

What next? My call to action!

This week I launched a 5 part mini-series on my parenting experience since I moved back from Europe to my continent 7 years ago. Your responses were overwhelmingly positive, and some of you have been asking for more. There is much to share, especially tools, tips, affirmations, anecdotes and more.

This month of July makes it 7 years that I have been intensive learning, letting go of the old and letting in the new, discovering and learning many enhancing lessons. It is also the month of the 60th Anniversary of Africa's Women's Day and my second month in chapter one of my new journey. It is the perfect time to shine our light in someone else's dark corner, and I am more than ready to do so if I know how to deliver it best.

Dr Maya Angelou once said, "When you learn, teach." I am learning and will love to share my lessons and tools to help, affirm, uplift and inspire and give you a shortcut; after all, why go through all the things I had to go through when I can make things easier for you with my lessons, tips and systems?

To do it right, I need you to tell me how best you want me to share. Which of the following formats do you prefer?
Text postings
Podcasts
Videos
Books
Masterclasses
Retreats
Workshops
Group and one-one coaching and mentorship

I am also open to other suggestions! Feel free to look around my blog, there is a lot of juice content in here for you. Also check out my websites: GloBUNTU Books Follow Me To Africa Sao Tome
#audacious parenting
#globuntumindshift
#globuntubooks
#followmetoafrica
#destinationsaotomeandprincipe
#audaciousme
Audaciously yours
Ankwetta B. Achaleke
Category:

Arts & Culture