How to Choose Quality Makeup Brushes?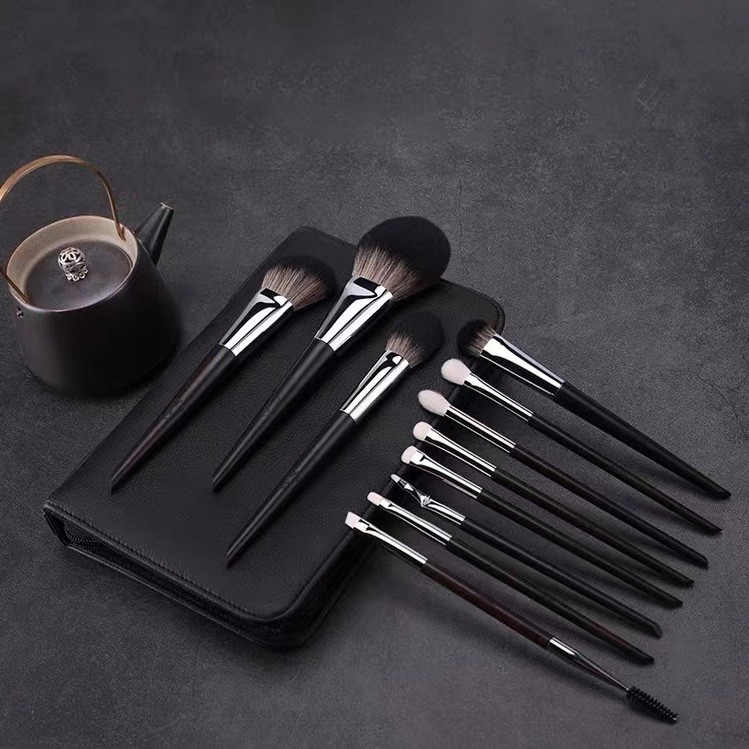 Are you a cosmetics aficionado? Do you know the difference between liquid foundations and pressed powder? Do you know how to make your eyes pop? If you own the perfect shade of lipstick and blush for every dress in your closet -- well, you probably know your makeup. According to the Global Cosmetics Industry Magazine, cosmetics generate approximately $230 billion in global sales every year, so it's clear that women buy makeup even in tough economic times. And why shouldn't they? Makeup helps boost ladies' confidence, highlights natural features such as eye color and cheekbones, and can enhance a mood with a simple sweep of sexy lip color.



Whether you like to buy drugstore cosmetics or spend your dollars at higher-end makeup counters, the products you buy won't help your skin glow if you don't have quality makeup brushes. The right brushes bring your cosmetics palette to life, and they can mean the difference between a flawless face and a clowny mess.



So, how can you tell if you're buying a winning makeup brush? There's one simple test to find a durable and high-quality brush: Rub it against your skin. The bristles should feel soft, not rough or scratchy. To test the strength of the bristles, run the brush against your hand to see if any fibers fall out. If they do, don't buy it. If the bristles stay intact and feel soft, it's a keeper.



Finding great makeup tools goes beyond testing for bristle strength, however. Let's take a look at how to recognize a quality brush that can tackle your makeup case.



Recognizing a Quality Makeup Brush

You can own the most expensive makeup on the market, but if you don't use a quality brush, the difference will show all over your face. A good makeup brush consists of densely packed bristles, a solid handle made from wood or plastic and a shape that applies and blends makeup smoothly and evenly. It should transfer makeup effectively, meaning the brush shouldn't lose a lot of the makeup in transit to your skin. Sturdy brushes will allow you to work cosmetic magic for years to come.



While it's tempting to buy a professional set of 32 makeup brushes, hold off! The unspoken rule when building your collection is to purchase brushes a la carte. As you perfect your makeup application routine, you'll quickly figure out which brushes you need daily and which specialty brushes might also be added to your kit. If you travel a lot or like to reapply makeup during the day, think about keeping an additional set of basic brushes with you as well. Makeup artists recommend seven standard brushes to help bring your face to life. These include:



liquid foundation brush

powder brush

blush brush

concealer brush

eye shadow applicator

eyeliner brush

lip brush

The price for makeup brushes is generally based on their size and the material the bristles are made from. They can range anywhere from $8 for a small eye shadow blender to $60 for a large foundation applicator. Prices can be even higher for brush bristles made from delicate animal furs such as squirrel or sable. They can cost as much as $150 -- for one brush!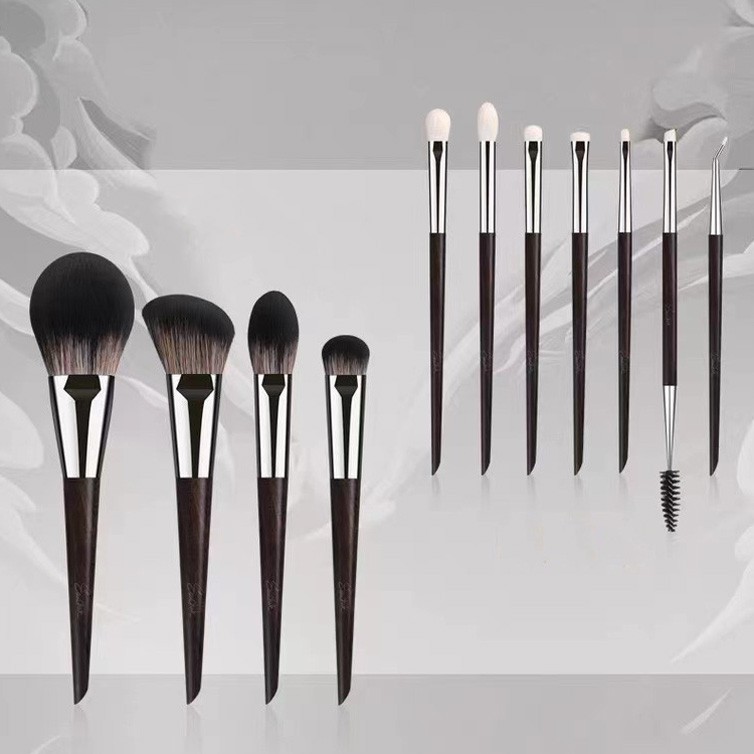 Synthetic vs. Natural Makeup Brushes

Makeup brushes come in endless shapes and sizes. The major difference with brushes for cosmetics is the bristles, the part of the brush that transfers the makeup from the palette and applies it to your face. Choosing which kind of brush is right for your skin is often a matter of trial and error. Some brushes may be too rough when applying makeup, and some may not stand up well to frequent use. If you're an animal lover, you should also pay close attention to what materials the bristles are made from.



Natural brushes, whose bristles are made with various hairs from animals, are more expensive than synthetic brushes. Natural bristles tend to hold color pigments better than synthetic offerings and create a softer, more natural look on your skin. If you're an adamant animal rights supporter, however, you'll want to find out if the brushes were made humanely before buying. Natural makeup brushes include bristles made from the fur of various animals, including squirrels, goats, badgers, horses, minks or sable, and the condition the animals are kept in is often less than ideal.



Synthetic bristles are man-made and are usually either nylon or polyester filaments. They can be created to increase their color-carrying ability by blending fibers. Often, synthetic filaments are dyed and baked to make them softer and more absorbent and are less prone to damage from makeup and solvents. They're easier to keep clean than natural hair brushes because the filaments don't trap or absorb pigments, and they're better suited for layering powders or concealers since they hold up more solidly to makeup. Also, synthetic-fiber brushes are a great fit for people with allergies to animal fur.



Just remember that regardless of your budget or the kind of makeup you use regularly, finding the perfect brush is a matter of personal preference. Yes, chances are that a brush that costs $50 will work much better than a cheap, bargain-bin buy, but, like makeup itself, what works for you is all a matter of personal preference. If you find a quality brush that makes you look your best, buy it and don't look back, and as long as you take care of it, it should serve you for years to come.



Qingxian Runcaitang Cosmetic Tools Co., Ltd is a professional makeup brush manufacturer with R&D, production and sales in one. We provide Wholesale Custom Makeup Brushes and support OEM/ODM Makeup brushes.
Category:

Arts & Culture