OSTEOGENESIS IMPERFECTA FOUNDATION 2023 INTERNATIONAL CONFERENCE.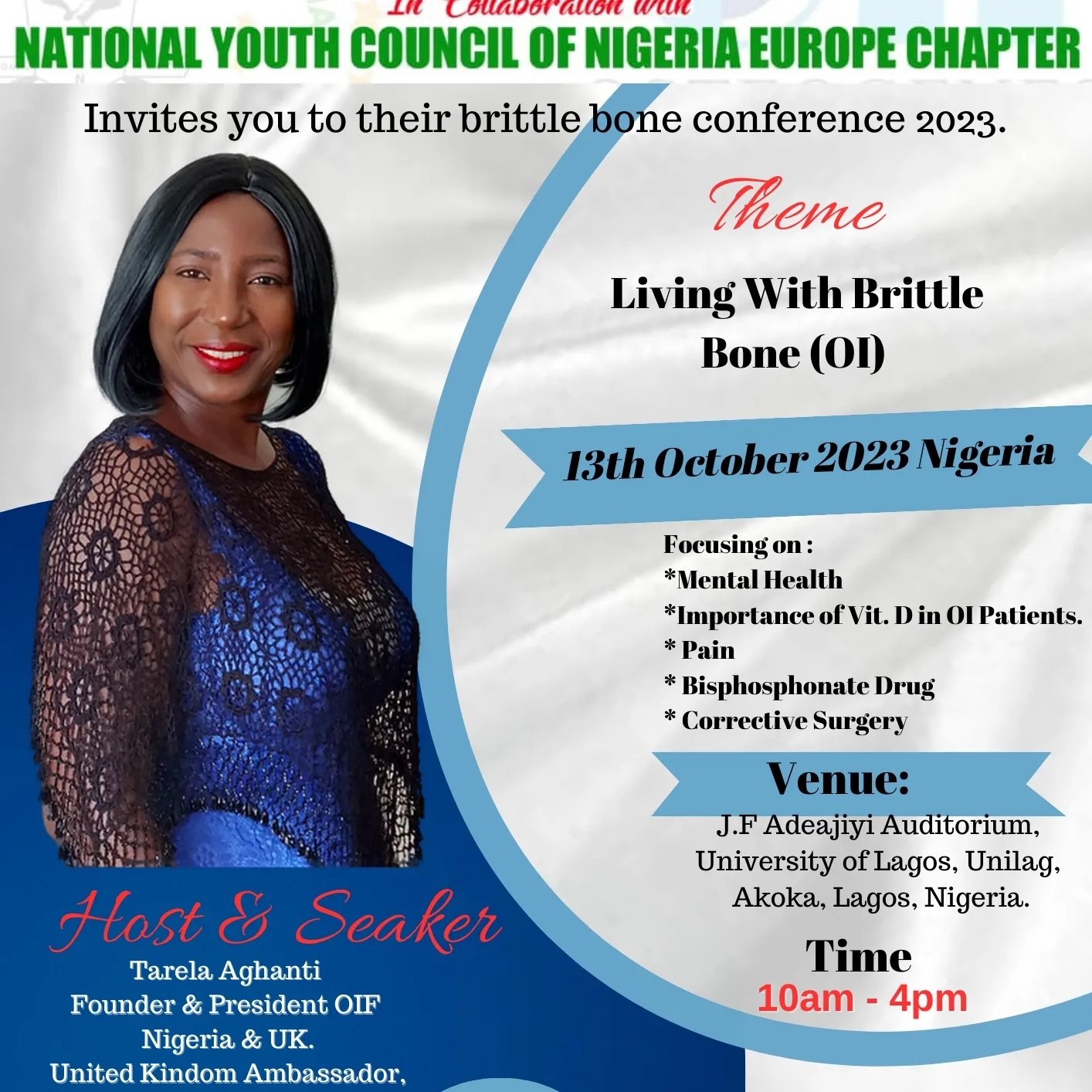 INTERNATION CONFERENCE AND SUREGERY
They held the conference on October 13, 2023, at the F.J. Ajaye Hall in Unilag, Lagos, pioneering as the foundation carried out the first OI corrective surgery.
Aghanti says the surgeries were successful. "We thank God and the foreign expatriate and the doctors on the ground. They all did an excellent job.
The foundation informed that the OI conference has always been an annual event, but the corrective surgery was the first in Nigeria and Africa.

Expressing gratitude to the fly-in experts program run by Osteogenesis Imperfecta Federation Europe and Norsk Forening for Osteogenesis Imperfecta (NFOI), and to the Osteogenesis Imperfecta Foundation Network for fundraising and supporting Ed's incredible for the life-changing surgery, enabling have this long-awaited OI corrective surgery.

And to Dr Adolfredo and Dr Carlos, who successfully performed the whole surgical procedure. The team and the administration team for their relentless effort towards achieving this enormous success.
Category:

Health

Writter:

Tarela Aghanti

Oganisation Name:

Osteogenesis Imperfecta Foundation