HEY: We Are The Environment, And The Environment Is Us.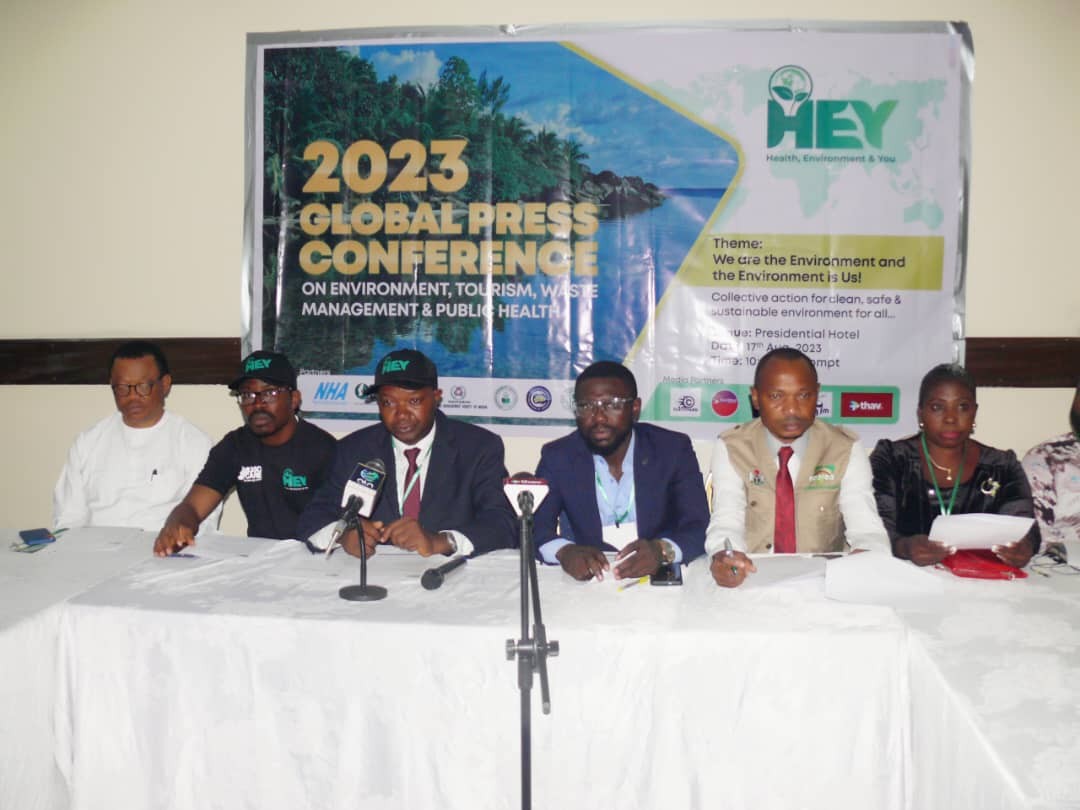 The maxim that the health of the environment is the health of the people living in it shouldn't be taken lightly. We are as healthy as our environment as man is mainly dependent on the environment.

Unfortunately though, man has failed to take it's rightly position in taming it for the benefit of all. Human negligence, carelessness and collective actions for personal economic benefits has put the environment at a great disadvantage. This has caused negative impacts such as global warming, acidification, fossil and resource depletion, photo chemical oxidation, human toxicology and fresh aquatic pollution all of which are detrimental to the health of man.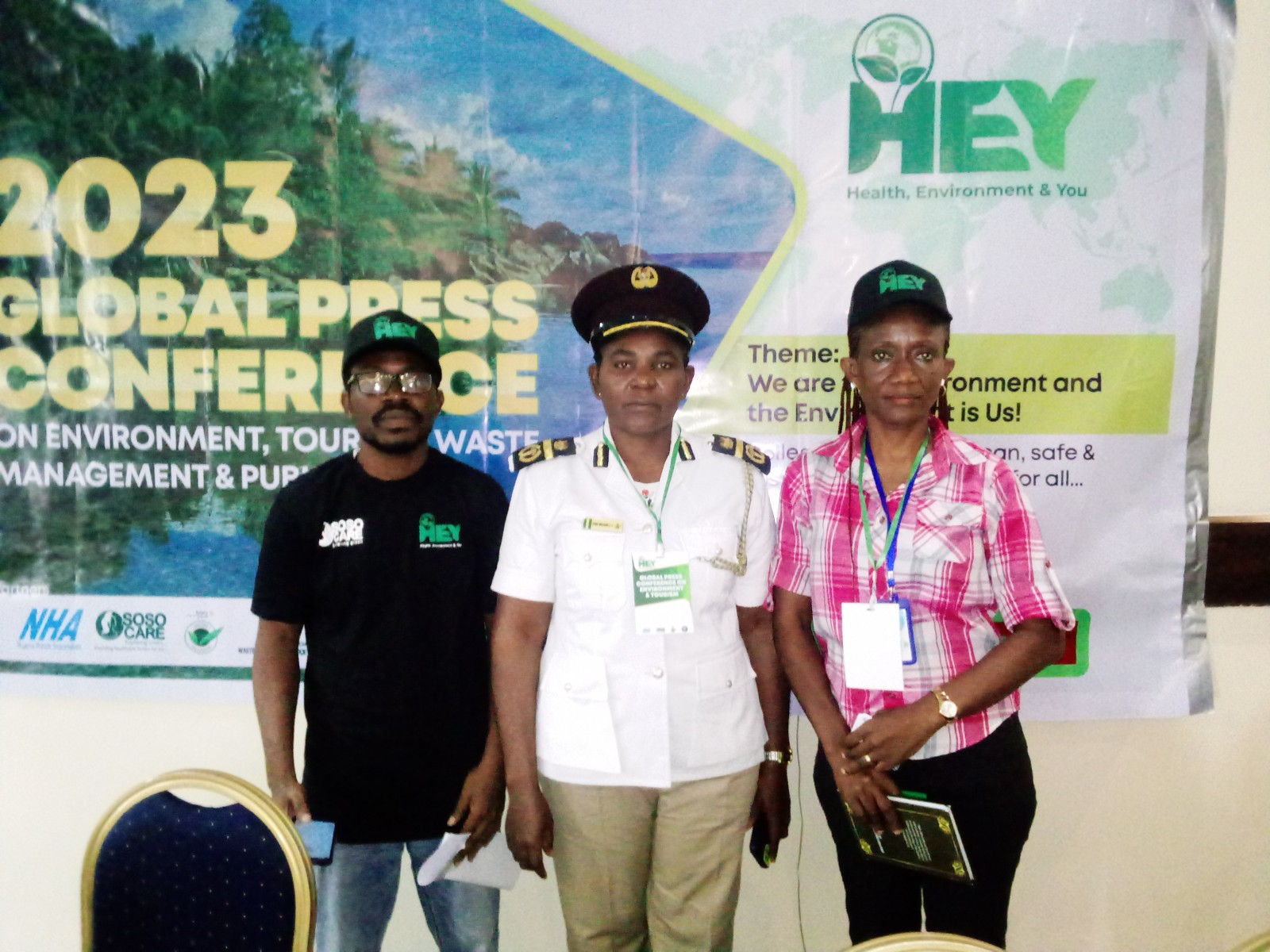 Among those trying to create a balance in this malady is Mr Kelvin Ogbonnaya, often referred to as a friend of the environment. He is the brain behind project HEY, an acronym for 'Health, Environment and You'. HEY, according to Kelvin, aims to promote environmental health education, create awareness on waste management, waste utilisation, climate action, recycling for health insurance and job creation.

On the 17th of August 2023, HEY, in line with it's vision, in collaboration with the Nigeria Hotel, Association/Tourism Entertainment Association in Rivers State and SOSOCARE, held a press conference to discuss the environment with the theme "The Earth is us and we are the Earth". It was a gathering of the environment's stakeholders, industry players, environment and health proffessioners and tourism experts.
Duly represented were the representatives of the Rivers State Ministry of the Environment, Rivers State Waste Management Agency, Waste Management Society of Nigeria, Nigeria Environmental Society, Nigeria Environmental Standards and Regulations Enforcement Agency, NESREA, Association of Environmental Lawyers Association of Nigeria, Rotary Club, Voice of Women in Leadership Initiative, Environmental Health Officers Registration Council of Nigeria and others.

In a welcome address by the State Chairman, Nigeria Hotel Association and Leader of Hospitality, Tourism, and Entertainment Association, Rivers State, Mr. Eugene Nwauzi, he stressed on the need to constantly engage critical stake holders on Environment, public health, tourism and hospitality to discuss and deliberate on critical issues affecting our environment, our health and our lives, as well as share and document innovative ideas and strategies that would deliver sustainable solutions for the good of the human community.
Mr. Eugene who was also the chairman of the occasion reminded the stakeholders of their responsibilities as the custodian of the environment.

In the same vein, the President of Environmental Lawyers harped on capturing environmental sustainability and development within the confine of the law. Other agencies like the Rotary Club, Eco suggests commercialising the sector for Maxima growth and productivity which will pave way for economic development, a notion that was highly supported by other stakeholders.
Representing their organisations were Uche Chris-Benjamin of EHCN, Mr. Nosa Aigbedion of NESREA, Sir. Benson Friday Abu among others.
Idemudia Franca,
Media/Print Journalist, Public Relations Specialist and Advert Manager.
Category:

Health