Exceptional performance, record numbers in tourism sector in H1 2023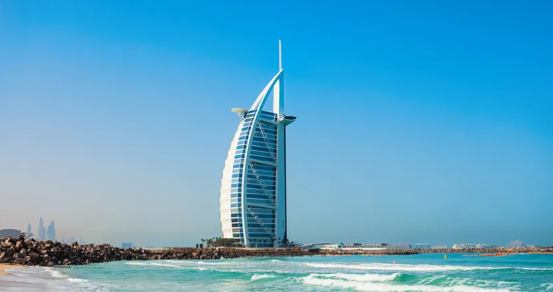 ABU DHABI, 9th August, 2023 (WAM) -- The UAE dominated the global tourism landscape in the first half of 2023 and maintained its regional and international leadership as a preferred destination for travel, residency and business.

The country's tourism sector performed exceptionally in the first six months of 2023, with record figures and results attesting to the success of the strategies and plans adopted by the UAE to develop this vital sector, as well as to achieve the objectives of the UAE Tourism Strategy 2031, which include attracting tourism investments worth AED100 billion and hosting 40 million hotel guests.

In Abu Dhabi, data from the Department of Culture and Tourism – Abu Dhabi revealed that the emirate's hotels welcomed 2.4 million guests in the first half of 2023, a 34 percent increase compared to the same period last year.

The emirate's hotel establishments generated revenues exceeding AED3 billion during the same period, a 26 percent growth compared to last year. They also recorded an average occupancy rate of 70 percent, with the average stay in the emirate's hotels being 2.7 nights.

Abu Dhabi airports also reported a 67 percent rise in passenger traffic, with 10,258,653 passengers travelling through Abu Dhabi International Airport from 1st January to 30th June, 2023, compared to 6,158,376 during the same period last year.

Regarding flights, Abu Dhabi International Airport accommodated 67,835 flights, a 36 percent increase compared to 49,919 in the first half of 2022.
Clevenard In Diaspora News podcast.
Wednesday, 9 August 2023.
Click to play or Download podcast in MP3 Now: First Mother-Daughter Duo to Go to Space Onboard Virgin Galactic's First Private Spaceflight.
For more Clevenard In Diaspora News podcast: https://clevenard.com/music

If you have your own podcast and looking for a platform to upload and share your content. Sign-up to start uploading yours on Clevenard.com Today and you know what, Its free.
Category:

Tourism