Next Saturday: Join many other Members at "#WordCampKampala2023"

(Posted 31st July 2023)
NEXT SATURDAY






WordCamp Kampala 2023

Kampala WordPress Meetup
Saturday, August 5, 20239:00 AM Africa/Kampala
MOTIV Uganda7k Old Port Bell RdKampala
$11.00

Meet our Speakers!

@AbudiMutamba
will be gracing #WordCampKLA2023 with his expertise!
Secure your spot now to learn from the best in the industry! Tickets: https://kampala.wordcamp.org/2023/tickets/
#Kampala #WordPress #TechConference #WordCamp #WCKLA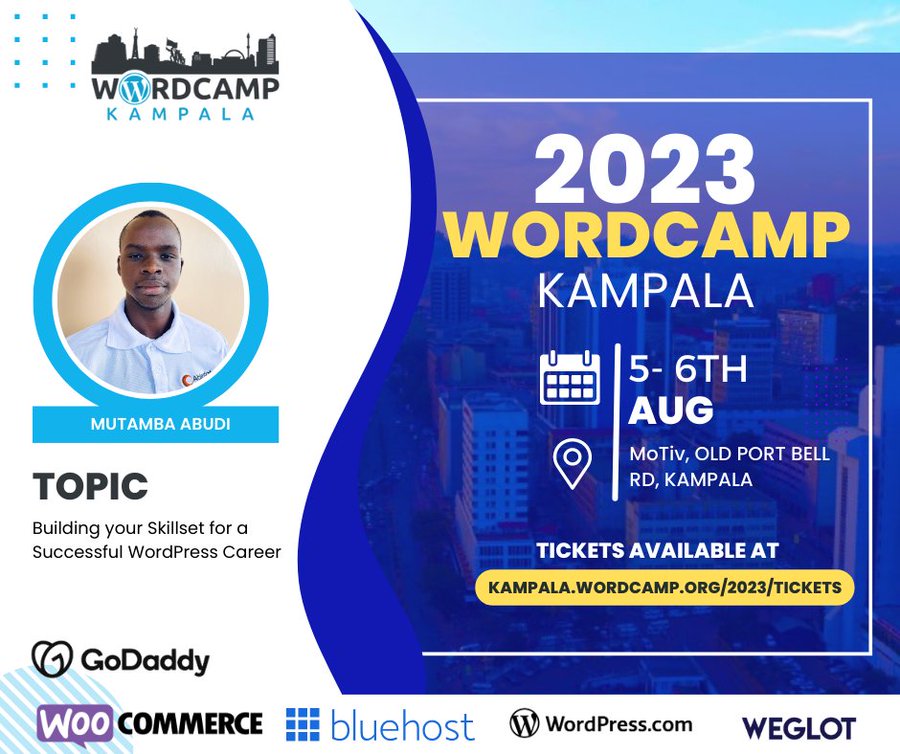 ATCNews. a participant in several past such events, extends best wishes to the organizers and participants for another successful Meetup next weekend!
Category:

Technology

Writter:

Prof. Dr. W. H. Thome