PLEASE STOP IT: A REJOINDER TO " THANK YOU MR. PRESIDENT FOR THE REMOVAL OF OIL SUBSIDY" BY DAVID ADENEKAN.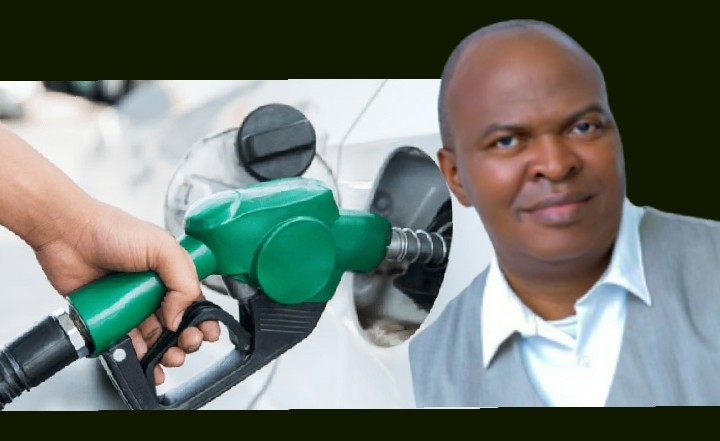 #Iroyinominira
July 22nd, 2023.

"Thank you Mr President for the removal of fuel subsidy.* *Now the noise of generators has reduced and V6 car owners remain humble"

" Yesterday, many beer parlours were empty. The 650 fuel price humbled many men. Hookup girls were stranded at their nite locations as guys didn't show up as usual.'"

"Many housewives were shocked to see their husbands returning home straight from work."

"Sometimes, there are good things in bad situation."

OBVIOUSLY, THIS IS NOT A JOKE BUT VERY WORRISOME.


If the above quote, that is, trending on social media is truly the situation or reality on the ground, the country is heading towards economic depression, an economic catastrophe that a country may not get out of, in less than 3 to 4 years.



Yes, there is no good thing in a bad situation that may lead many citizens to their early graves and, add millions of people to the already great population wallowing in abject poverty; and further stratified the society to the situation that has almost completely wiped out the middle class.



Hmm!! In this situation, we may be heading to a state of economic paralysis, where ethnic chauvinism, religious bigotry, primordial sentiments and educational status will no longer matter. It is going to be the survival of the fittest. "Ọ̀run ń yá bọ̀, kì í ṣe ọ̀rọ̀ ẹnìkan (when heaven falls, there will be no exception)."



Also, the life of the so-called very rich people will no longer be safe because, the thugs, scavengers, bandits, armed robbers and kidnappers that the many years of bad governance have created, are almost at the doorsteps of the wealthy; to rob them of their wealth, if not snuff out their lives.



Hmmm, "the children you refused to educate today, will be the armed robbers that would kill your children tomorrow" - Chief Obafemi Jeremiah Awolowo.

What a paradox of life!

Also, there is going to be a sharp decline in not less than 10% of the GDP. This is coupled with an inflationary gap that will defy all logic.

Please, try and research the history of economic depression in the economies of the world.

What a worrisome state of the country!

It is an imminent economic disaster, if the government does not do the needful to stimulate the economy for an upward economic mobility as soon as possible.

This current administration must bring economic experts together to find real solutions to this looming economic disaster.

Yes, the current federal government economic team must brainstorm on how to stimulate the real sectors of the economy to increase the level of productivity.

As good as both fiscal and monetary policies to fix or correct certain economic problems may seem, it may not be able to favorably compete with the forces of demand and supply in a laissez-faire economy. The best solution is to greatly increase the level of productivity to create a fair equilibrium or balance between the forces of demand and supply for the prices of essential commodities to be reasonably fair enough for consumers to be able to meet their basic needs. As it is, demand is greatly more than supply and no amount of both fiscal and monetary policies can fix it except we greatly increase our level of productivity.

Suffice to say it, the current administration must look inward to rescue the small and medium businesses from shutting down.

It is imperative to say, it is the small business that drives the economy in a capitalist or mixed economy.

Who says brothels, beer parlors, club houses, màmá òní pọ̀nmọ́ (fried cow skin), màmá oní láńgbé jiná (cooked corn), ìyá oní bọ̀ọ̀lì (smoked plantain), all by the roadside are not part of the economic activities that drives the economy?

All of these small businesses are the engine room of the economy. They are strongly part of the chain of production.

What a multiplier effects they are bringing to a country economy!

Moreover, do you know that we have similar roadside business in advanced countries like the United States of America?

May God Almighty help the Nigerian economy as the current administration moves swift into action, to do the needful. Amen!!

"A stitch in time saves nine."

David Adenekan Is The Editor Of Shekinah International Magazine And A Media Expert. He Writes From Chicago Illinois.
Category:

Arts & Culture