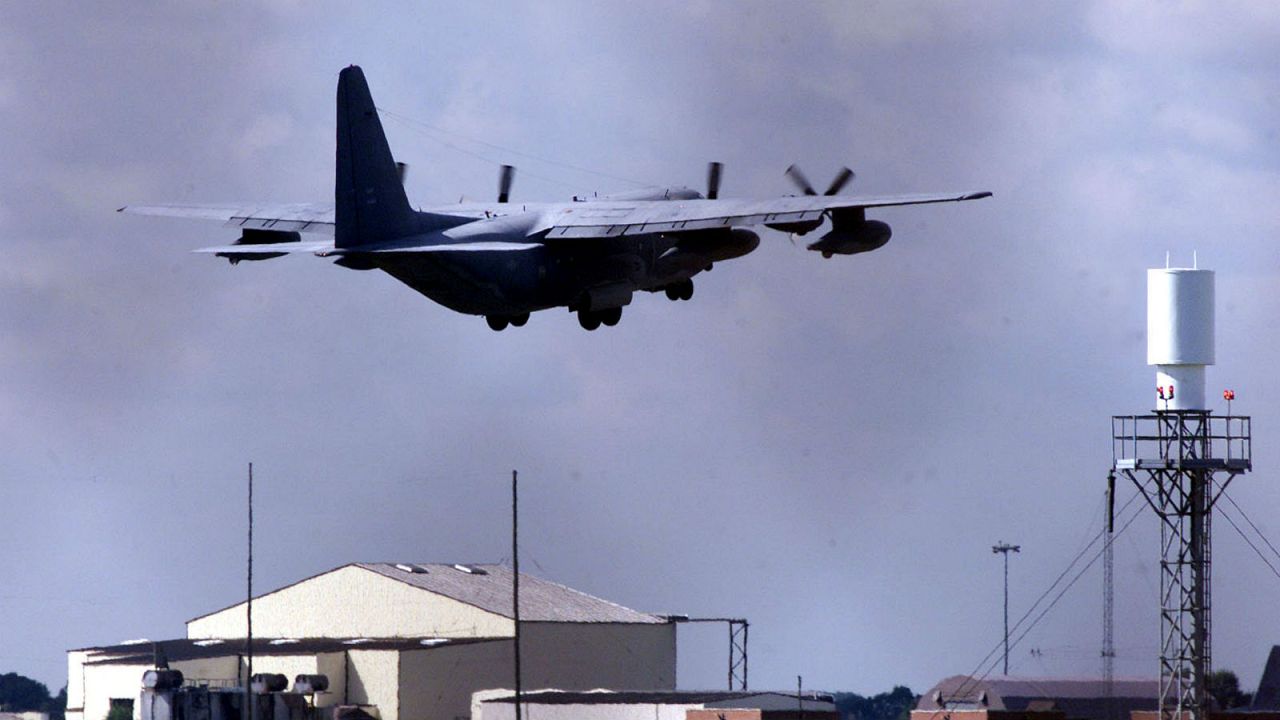 The base in Suffolk was put in 'lockdown'.
Shots were fired as a man tried to force his way into a US air base in England, say police.
The base - at Mildenhall in Suffolk - was put into 'lockdown' after the incident, which happened around 1.40 pm on Monday.
Suffolk Police said "shots were fired by American service personnel' before a man was arrested and taken into custody.
He suffered 'cuts and bruises' in the incident.
No other people were injured,
Britain's Ministry of Defence said it was aware of an incident at the base and that police were taking a lead in the case.
The US embassy declined immediate comment.