YOU AREN'T WEALTHY UNTIL YOU HAVE SOMETHING MONEY CANNOT BUY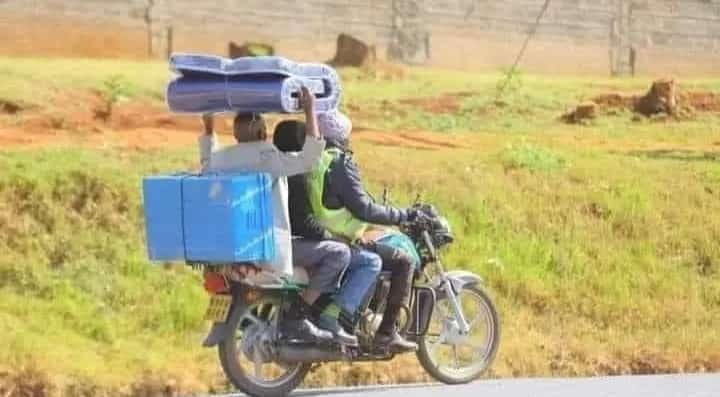 On 11th February every year, I celebrate my birthday, on the same date this year I am to make 18 YEARS PLUS SEVEN YEARS OF EXPERIENCE.I believe there have been key people in your and my life that have influenced your way of life as an adult or your years of experience. To those who could have gone to meet the Lord, we pray for perfect Happiness in God's kingdom. As a writer and reader, I felt the concern to put down something in writing as a sign that indeed many people are grateful to those who contribute a ''brick'' to the construction of their lives.
Dear God, I would specifically like to thank you for making me realize what I was and am capable of, for giving me the strength that I required to pursue my dreams and for believing that I have the necessary skills and ability to accomplish my goals. There have been times, when I gave up; it was only you, who walked along with me to give me the much-needed support. Today when I feel disheartened; you show me ways to tackle my problems easily and if the problem persists, you give me your shoulder to rest. You are the most important pillar of my life and the biggest strength.
My father always said that our house was incomplete without the contribution of my mother. I can never thank them enough for making me what I am today. You have always been so dedicated and supportive in all stages of my life. You cook, make available everything at the right place and at the right time, say pleasant and appreciative words and feel proud of me. And you do all these, despite managing your work life. I often wonder, is my mother a super woman? is dad a supper man? I believe that this is not at all possible for an ordinary person like me.
One person said, "If you want to change the whole world, go and love your family. There are many relationships we have in our lives, but they are flimsy most of the time and there is only one relationship that remains till our last breath and that relationship is what we share with our parents. Parents are the only people who never step back at the time when we need them and they are always there for us. But our question is, do we show love to them? personally it would be a lie if I give a positive response to this. Fr. Opio Opio once reminded Christians that '' it is easy for a parent to take care of 12 children but it's hard for 12 children to take care of 1 parent''.
Life is indeed short, boring and meaningless without feeling loved and listened to. We are born alone, we die alone. And in between we spend our lives looking for connections. There are people we meet in life who we love and if asked why we love them, we remain silent because a true friend is that person who we love without any strings attached. Many friendships will come only to fade as quickly as a fire but some remain permanent. Your true friend might be your parent, child, spouse, a stranger, a classmate or a relative. We look for true friendship but some time die without getting one. We sometimes think that we have got that true friend yet to the so-called true friend, it's the opposite! For those who have got the true friends, hold on to them. Thanks to those friends who become family to us!

"Dear friends, relatives and family,
You hear my pain when everyone else snubs it.
You always make me beam when I think I can't.
You listen to my secrets and make them yours.
You wipe away the tears that the world causes.
You mean more to me than you will ever know.
You're my best friends
I believe,
I never thank you enough for listening to me and supporting me.
I never thank you enough for protecting me.
I never thank you enough for guiding me towards the right direction.
I never thank you enough for putting up with my arrogance.
I never thank you enough for being there for me without a doubt.
I never tell you enough how much I love you.
You mean the world to me.
Dear parents,
When you thought I wasn't looking, I saw you make a meal and take it to a friend who was sick. And I learnt what it means to serve one another in brotherly love.
When you thought I wasn't looking, I heard you pray over me, and I learnt to love prayer.
When you thought I wasn't looking, I saw you give your time and money to the church and people in need, and I learned that God loves a cheerful giver.
When you thought I wasn't looking, I saw tears in your eyes, and I learned that sometimes things hurt, but it's alright to cry.
When you thought I wasn't looking, I saw that you cared, and I wanted to be everything that you want me to be.
When you thought I wasn't looking, I saw you praying and reading God's word, and I learned to depend on and trust in Him too.

Conclusively, thank you for being that special person in the life of another.

EKALEET OLOK FRANK
ekaleetfrank1212**********
Category:

Parenting