BOOSTING ECONOMIC DEVELOPMENT THROUGH TRADE EXHIBITION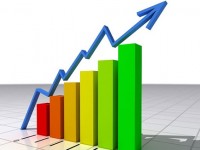 BOOSTING ECONOMIC DEVELOPMENT THROUGH TRADE EXHIBITION
By
GOZIE IROGBOLI

The contemporary business environment is dynamic. Developments in Information Technology have turned the world into a global village. With constant changes, new realities and challenges emerge on daily basis. However, one critical trade promotion tool that Electronic Commerce has not swept away is Trade Exhibition. And the reason is obvious. Trade Fairs and Exhibitions are veritable tools for trade and investment promotion across the globe. They are beneficial to all – the organizers, the participants and the stakeholders alike. Many countries have leveraged on trade exhibitions to grow their economies. In some countries, trade exhibitions are month-long activities of celebrations and funfair. Nigeria needs to maximize the benefit from trade exhibitions to open up our economy for profitable investment and sustainable development.

Nigerian economy is in dire need of structural transformation which only planning and diversified investment into all sectors of the economy can do. Nigeria operates a monocultural economy that is precariously leaning on export of crude oil. Since oil exploration and exploitation began in Nigeria other sectors of the economy have suffered monumental neglect. The agricultural sector which used to be the mainstay of the economy prior to the discovery of oil need to be revived; the tourism and entertainment industry need to be showcased; the solid mineral deposits need to be exploited and the huge market and the abundant human capital need to be properly honed and harnessed.

We need to learn from the experience of others. We need to benchmark world best practices; to copy and adapt to suit our situation. The world is shifting attention from fossil fuel with the developments in biotechnology and concern for environmental protection. The world is talking about knowledge and connected economy, about circular economy and sustainability. The emphasis is on reducing wastages and protecting the physical environment by devising strategies and technologies that will help use, reuse, and redesign and recycle products.

Clearly, to grow our economy and reduce excessive dependence on oil, structured investment in other sectors of the economy is a sine qua non. Trade exhibitions provide an invaluable window of opportunities to open up the other sectors of the economy for exploration, investment and development. And also gives valuable opportunities to learn from others.

Trade fairs and exhibitions create an interface for local and international investors to meet, interact, exchange ideas and broaden their business horizon. This avail them the forum to keep abreast of developments and trends in the constantly changing business environment.
The primary challenges of Europe and other western countries with well developed economies are that of managing and sustaining growth while that of Nigeria and other developing economies is that of utilizing abundant untapped natural resources. In developed economies, entrepreneurs and investors sometimes need profitable outlets for surplus capital and investment diversification which developing economies provide. Currently, the economies of Europe and other leading industrial nations are grappling with recession. This is usually a time for investors from those locations to seek outlet for investment options. So, organized trade exhibitions and or investment summits will attract them.

Without doubt, a well organized trade exhibition usually will draw participants from leading entrepreneurs, industrial giants, investors, business moguls and key players in the business world. The event of this kind will afford the local organizers and participants the opportunity to showcase our investment potentials to international participants who in turn will see the opening for investment diversification and market penetration.

It is a fact that no nation no matter how self-sufficient operates in autarky. There are economic and socio-cultural interactions among nations. Apart from the historical nexus and the international political affiliations, one factor that determines the level and pattern of international cooperation and interactions is perception. Of course, the perception of your hospitality or hostility; safety/security or lack of it; opportunities or threats to investment will inform the level and volume of foreign participation in the economic affairs of your country ceteris paribus.

During trade exhibitions, the regular influx of foreigners into our country will experience first hand our hospitality, warm friendly environment and the huge investment potentials in Nigeria. This will change the already preconceived negative perception. Thus, trade exhibition will improve our economic and socio-cultural cooperation with other nations.

It is therefore advisable that government agencies, organized private sectors, our local chambers of commerce and industry and multinationals on regular basis should organized trade exhibitions to attract Foreign Direct Investment (FDI). Such foreign inflows will act as a stimulus for investment, employment generation and technological transfer. Over and above that, they should encourage those packaging trade exhibitions by participating actively. This should form part of their Corporate Social Responsibility.

The Federal Ministry of Economic Planning and National Planning Commission should incorporate trade exhibition as part of our development objectives. The Ministry of Trade and Investment and the Culture and Tourism Ministry should see it as a duty to stimulate Trade promotion and exhibition. Our Trade Mission abroad should as a matter of policy participate in trade and cultural exhibitions abroad as a way of showcasing our huge investment and tourism potentials to the world. In so doing, our domestic economy will benefit from the catalytic effect.

Gozie Irogboli
An economist, a novelist and a public policy analyst
(goziei**********)
Category:

Economy