The JAPA phenomenon: A potential setback, but a much needed catalyst for a new Nigeria.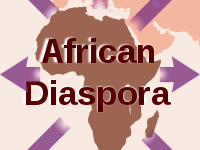 The diasporas of many developed countries have been a catalyst for the development of their countries for years. Countries such as Sweden, China, India, Israel, Japan, the Republic of Korea, and Taiwan are instances of economies that have taken advantage of their diasporas as a wellspring of information and development.

The diasporas of emerging countries are also potent catalysts for the development of their countries of origin, through many and different channels and not only remittances but more importantly, via knowledge and technology transfers, promotion of trade, investments, innovation, and research.

There is therefore need for
Nigerians to wake up and start electing into offices its diaspora returnees and i mean those with pedigree and political will willing to return from the diaspora to advance the development of Nigeria.

Years ago, the government of former president Olusegun Obasanjo conceived and birthed the Nigerians in Diaspora Organization (NIDO) for this vision, which is to maximize optimal conversion of brain drain to brain gain.
Years have passed and seasons have seen seasons, yet the full implementation of that idea is yet to see the light of day as diasporas are not considered fit to vote in Nigeria nor are they encouraged to go for an elective position.

Going by the vision of Obasanjo, the diaspora influence is supposed to rub off on every sector of the Nation and lead to massive and infrastructural and developmental changes but how do one influence change without being in the political or leadership system. Worse still is that the bill allowing diasporas access to vote in any elections lies asleep at the national assembly after many years.

I personally have had encounter with host of them who are sincerely interested in anchoring and implementing change in our system if given the opportunity. You could see and feel their passion for Nigeria's advancement and possibilities of a new Nigeria.

I remember Dr. Philips Idaewor, Hon. Lawal R. Ayoola now running for (House of Rep. Lagos state), Kenneth Gbandi, Wale Oyebo and host of others.
They are people desirous of a working system ( Nation).

They are people with lofty ideas for their fathers land and by right should be given every opportunity to contribute their wealth of expertise and experience to the growth of our nation.

Someone asks, " how are we sure they will perform better"? And i answer " but how do we know they won't, unless we try them"?
Is it wise to refuse to sleep due to the fear of bad dreams?. Of course not.
Yes, we have tasted and tested a few that failed us but is that enough to totally castigate all? Have we not had home base that has done worse? Of course we have and we keep learning from our mistakes and sense of judgement till we get it right.
Isn't it strange how the developed world returns our worst to us while keeping our best for their personal benefits?
Check their systems and you will find the best of Nigeria and Africa.
You see Nigerians toping their sectors from IT, Medicine, finance aviation to the least sector. Why can't this sound mind think of ways to develop their own continents?
India did and survived it and so has other countries.
Isn't it fooloish to live as king in your neighbor's palace while yours lies in ruins, knowing fully well you have the capacity to turn things around for good?
We have wandered enough, it's time we start looking out of the box to find solutions to our problems as a nation. As the song writer says, "let's give diasporas a chance", and test their mental strength.
Our collective conviction for a better Nigeria should be exercised and who knows, it could be the way the powers there be wants us to go.

Nigeria will rise again.


Idemudia Franca
Journalist,
Clevenard.com.
Category:

Politics