Guide: The 5 C's to choosing a makeup brush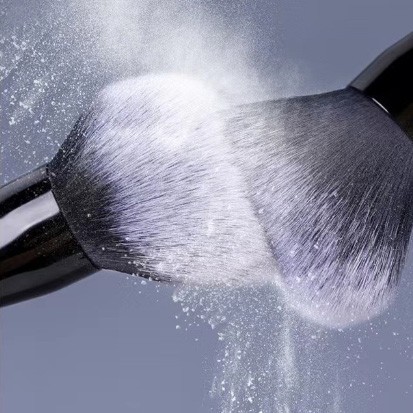 Have you ever wondered HOW to choose a makeup brush? Do the words contouring, blending & shading confuse you? Are you looking to choose a brush that will last you for years and years? If you answered yes to any of these questions, keep reading to find out the secret to choosing the right makeup brush!



You probably heard this before: having the right makeup products and tools will contribute to the way you feel about your makeup routine. In fact, having the right makeup brushes is an essential component of your makeup routine. Oftentimes, it's the brush that makes the difference and not the makeup product.



Makeup brushes come at all shapes, sizes, colors, textures and prices. And there's the reason for this. We promise. There are some fundamental elements that apply to almost all makeup brushes. Features like the shape of the bristles, the length, diameter and density of the bristles play a role in how the makeup product is distributed on your face and whether or not it meets your desired objectives.



Here are the 5 C's to look out for in a makeup brush:



1. Class:



In this case, quality matters. The more classy the brush, the better. Brushes made of the finest, high-class, quality materials will last longer and result in that flawless makeup look you are seeking. When determining the quality of your brush, look for soft bristles that don't feel frayed or ragged. The bristles should be held in place by a secure, metal ferrule to prevent shedding.



High Quality vs. Low Quality:



High Class:

Makes it easy to blend different shades and pigments

Creates a more natural, even and flawless look

Long-Lasting



Lower Class:

Difficult to apply makeup and often results in an uneven look.

Bristles are rough and can cause skin irritation

Brush bristles tend to shed





2. Characteristics



Brush head shape: Square, Dome, Tapered, Angled, Slant, Tip

Brush head size: Fine (extra small), Small, Medium, Large, Extra Large

Bristle material: Synthetic Hairs or Natural Hairs

Bristle texture: Fine, Soft, Coarse

Bristles density: Firm, Stiff, Dense

Handle length: Long, Short, Mini (travel size)

Ferrule: Aluminum, Brass or other metal



3. Cost:



You may have heard that 'expensive' is equivalent to 'best choice', but, remember that cost doesn't always indicate quality. There are plenty of options available out there. Instead of relying on the price tag, carefully inspect the brushes for the features mentioned above.



4. Care:



Depending on what type of bristle you choose, caring for your brushes is essential! The more you care about caring…the longer the brush will last you. Here's our own recommendation:



How to care for your synthetic brushes: Simply wash bristles in mild liquid soap, rinse well, lay them flat, in a horizontal direction on a dry towel, then air-dry, allowing extra time to dry. It is important to note that the handles should never be submerged in water. This will cause damage over time to the bristles and oftentimes lead to shedding.



We recommend cleaning your brushes once per week for those who apply makeup once a day.



5. Cruelty-free



With high-quality synthetic materials available on the market these days, there is no need to use animal hairs. A drawback for some people with natural bristles is their sensitivity to animal hair. Allergies associated with animal products can be caused by the brushes and not the makeup.



Qingxian Runcaitang Cosmetic Tools Co., Ltd is located in Cangzhou, Hebei Province, China. Runcaitang is a professional Private Label Makeup Brush Manufacturer integrating R&D, production and sales.Welcome to inquire about our products and services.
Category:

Fashion