PRESS RELEASE: New Seychelles Book "Alain & Ginette St.Ange, Family Ties" traces ancestry as rarely seen before.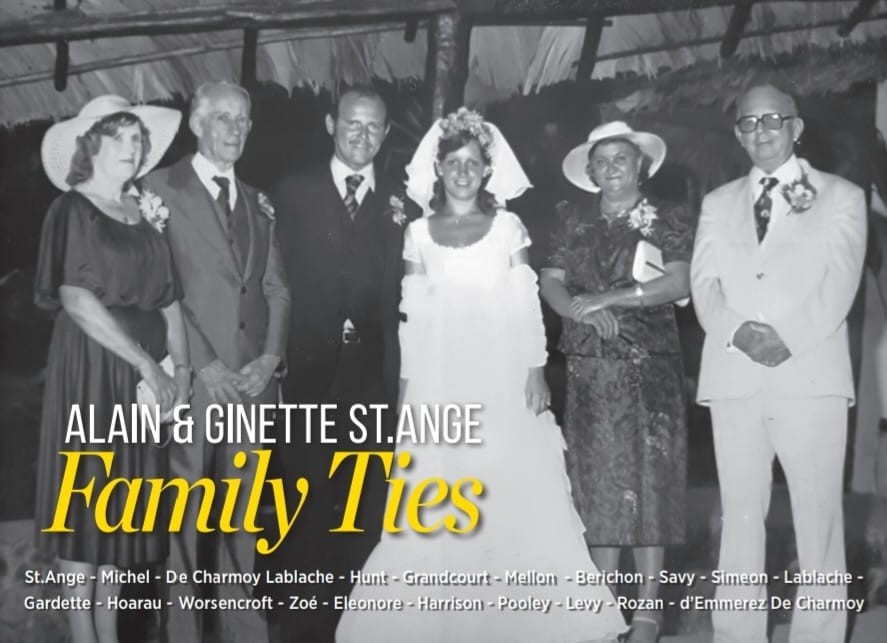 The book "Alain & Ginette St.Ange, Family Ties" has gone to press and is set to be released in Seychelles in the coming couple of weeks. The book written by Alain St.Ange, Seychelle's former Tourism & Culture Minister before becoming the island's minister for Tourism, Civil Aviation, Ports, and Marine is set to become a research document as it does not only state who's who in a traditional family tree approach, but it carries birth and death certificates as well as many photos of those covered in the book.
"Knowing where you come from helps to better appreciate oneself. This is one of the reasons why I dedicated so much effort to trace my family to the beginning of their Seychelles era. This work is inspired by my continued desire to document and preserve the rich history of our families for future generations. It is said that most of us will be forgotten within 4 generations; hopefully, this book can help our families and our descendants to understand where we came from and to remember those that came before us. The Book "Alain & Ginette St.Ange – Family Ties" showcases my side of the family as well as that of my wife Ginette St.Ange, née Michel.
My very own Ancestry Line of the St.Ange Family of Seychelles is covered in unprecedented detail. My determination to create a comprehensive resource that accurately documents as many of the extended family lines as possible kept me motivated to continue searching through family archives. Today, I realise more than ever before, the pains and tribulations of past generations. From as far back as those who were slaves, where even the family name was adapted to the one who freed them, to today only six generations later, to see me participate in the Nation's Presidential Elections. My documented family heritage also begins with the Mellon in Seychelles, the family name of my paternal grandmother, Josephine Merienne St.Ange née Mellon, as well as the De Charmoy Lablache and the Savy Family lines from my mum, Germaine St.Ange née De Charmoy Lablache. Families are connected through ties of love, marriage, and blood.
My own marriage and subsequent family with Ginette Michel are included, as well as Ginette's own family lines of the Michel and Hunt families of Seychelles. Thank you to each and everyone who shared family documents and photos to help preserve the legacies of our forebears. Your help has ensured that we have a family document that we can all be proud of for generations to come" says Alain St.Ange in the first section of the book.
The foreword of the book "Alain & Ginette St.Ange, Family Ties" is written by Michelle St. Ange–Ebrahim, and in it, she writes: - "Every man has two deaths when he is buried in the ground and the last time someone says his name. In some ways, men can be immortal." Ernest Hemingway To forget one's ancestors or to overlook where one comes from in life is to remain unrooted; we are who we are today because of who they were when they lived. My father has painstakingly pieced together thousands of leaves – shaped differently but tied together with a common thread – across time and space, to formulate the most beautiful of trees: our Family Tree.
He has unearthed the delicate links between the ages, bundling past and present dreams and aspirations, precious memories, and future promises, into the pages of this book, for us all to enjoy and to hold on to. In this book, he shares his story, but he also shares the story of who we are, who we were, and who we are becoming. He honors our ancestors by remembering them. It is a book I shall cherish, and I am forever grateful for his efforts".
As his Preface in the book, Alain St.Ange as the Author writes: - "This book 'Alain & Ginette St.Ange Family Ties' is a detailed account of our families and an opportunity to safeguard historical documents and photos of our ancestry. Through Ginette & I, our descendants derive from both our family lines, forever joining our family trees. It is therefore important that they know where both Ginette and I descended from. In the early 1980s, I started collecting photos and documents of the family starting from the beginning of the St.Ange family of Seychelles. Julien Durup, who was a local archivist and a cousin, offered to help in 1985 by binding the collection of 'Saint Ange Seychelles' books into seven volumes, plus one on 'family roots'. All was done in hardback books. I was guided by the quote I had found in those days that said: - 'Life is like a sea, we are moving without an End.. Nothing stays with Us. What remains is just, the Memories of some People who Touched us as Waves…". The collection of documents, photos, and anecdotes encompassed great-grandparents who were slaves, right through to my era.
Today, this collection has provided me with much of the material I needed in preparing this book – 'Alain & Ginette St.Ange, Family Ties'. My father, Karl St.Ange, always encouraged me to collect documents and press clippings about the family. He always felt it was important for new generations to learn about the challenges and the successes of the earlier days of the St.Ange family. In his own handwriting, he wrote a short note in 1985 when I was binding the documents I had collected" Alain St.Ange writes.
The Book "Alain & Ginette St.Ange, Family Ties" with ISBN 978-99931-3-010-9 of November 2023 has 460 pages and covers the ancestry line of the St.Ange Family and their extended family in detail, the Mellon, De Charmoy Lablache, Savy families in Seychelles. The book also covers the ancestry families of Ginette St.Ange née Michel and these covers both the Michel and Hunt family lines. Alain St.Ange is currently putting the finishing touches on his autobiography entitled "Alain St.Ange, My Journey" and he confirmed that he is set to launch two more works early next year with the titles of "Alain St.Ange, Time & Life in Politics" and "Alain St.Ange, Time & Life in Tourism".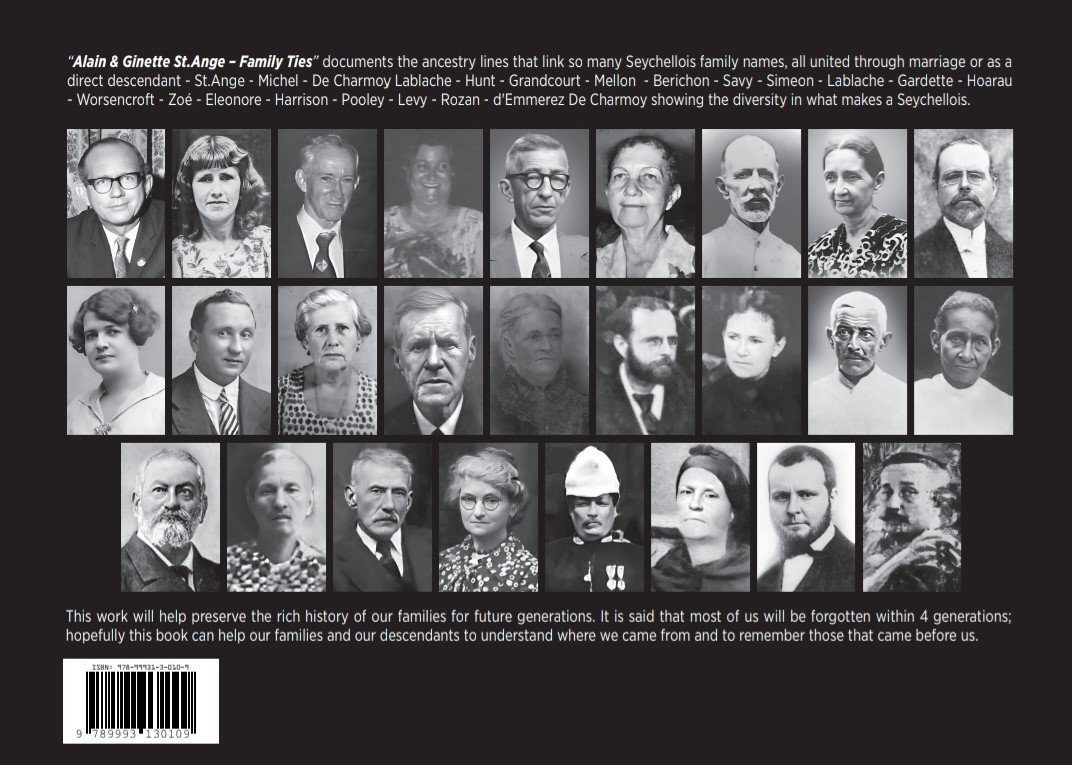 Category:

Tourism

Writter:

Clevenard

Oganisation Name:

+34 631 27 98 11